NecroCity: Prologue Set To Be Released In Early March
NecroCity: Prologue will give players a sampling of the primary game ahead of launch as this will come out in March.
---
Indie developer and publisher Gameparic announced that NecroCity: Prologue will be getting a release the first week of March. As the name suggests, this is basically an introduction to the game with five maps that you can explore and get a better idea of how the game will play. The prologue will be released on March 6th, 2023, and will be completely free for anyone to play. Meanwhile, the main game still doesn't have a release window beyond "2023," but at least we have an idea of when to expect it.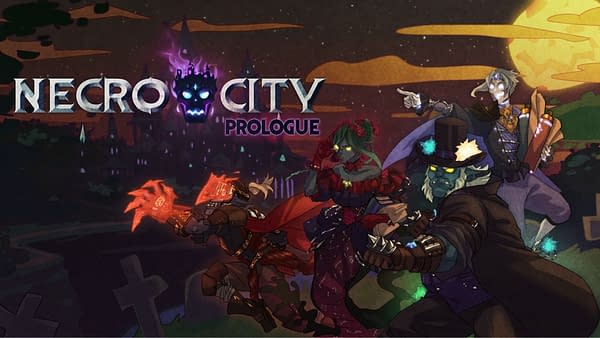 "Welcome to NecroCity: Prologue, a mix of city building, strategy, and tower defense. Defend your undead outposts from the persistent forces of the so-called "good"! Show those living what rattles your bones with an army of skeletons! Show your older brother that you are no longer a child! File your taxes! That's right, take on the role of the young Prince of Undead, trying to prove himself. Expand the bureaucratic glory of the Undead Kingdom across all the lands by establishing new outposts. Summon workers, mine bones, capture souls, and protect your Ziggurat at all costs. Place traps, employ ghosts and skeletons, use magic, add mods to spice things up, or ask your friends – Ghouls to help you out. It is up to you to pick the best strategy!"
"All is quiet in the Undead Kingdom, the land of order and structure, ruled by the bureaucratic Lich King. That is until his younger brother sets out to prove his worth and accidentally gets way over his head. Help the young Prince establish new outposts across the vibrant world and defend them from the stubborn heroes and other varying forces of good. Build your outposts on varied grid-based maps. Summon adorable skeleton workers to gather and produce resources and power your building with (Necro)Energy. Explore the area, adapt to your surrounding and be prepared to face waves of enemies. Use active pauses in the game to develop a strategy. Build extravagant defenses, using walls to route your enemies and strategically placing traps. Turn your workers into deadly soldiers by building barracks and towers. Strengthen your defenses even further with a range of passive buildings and mods."
"With a unique system of mods, you can change the way your very defenses work in NecroCity: Prologue. Add chain lightning to your fireballs, or use your enemies' very own life force to heal your soldiers! Or why not both? Mix and match different mods to better suit the situation you found yourself in. Meet and befriend a cast of interesting characters. And then send them to fight for you on a field of battle! Discover new allies, listen to them bicker, learn their abilities and upgrade them to make them stronger. Pick when to deploy and use their skills since good timing can turn around the course of a fight."