If you've ever wanted to have more K-Pop on your phone in the form of BTS, Netmarble has got good news as a new mobile game is on the way called BTS World. The game will be a story-based mobile simulation game that takes players on an interactive journey, which includes an exclusive 10,000 brand new photos and 100 exclusive video clips. BTS World is essentially designed to bring players closer than ever to the group with what they claim is a "1:1 interactive system". Here's a quick quote on the game from the company.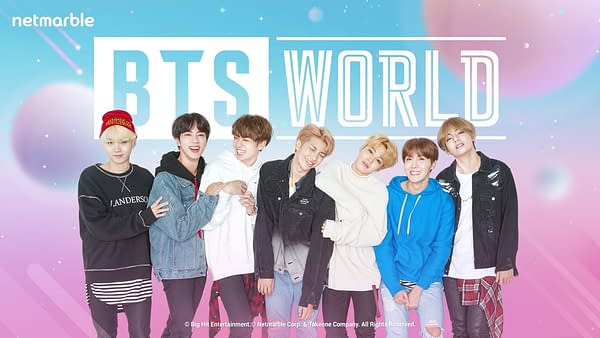 "BTS World was developed with the players in mind from the very beginning," said Seungwon Lee, Chief Global Officer of Netmarble. "Not only do they get to experience something entirely different, but they're also getting access to a tremendous amount of new and exciting content we created with BTS specifically for the game."
The pre-registration site will give players a first look at BTS World including a game introduction, a BTS story, and "From BTS". The last of which is a special sneak peek of the game's "mobile function" that lets players interact virtually with group members. We know better that BTS isn't just sitting around waiting for people to message them on an app, but hey, whatever makes fans happy. There's also a mini-game that pairs players with the member they match with best through a bunch of questions.
Enjoyed this article? Share it!