New Planeswalker, "Oko", Unveiled for "Magic: The Gathering"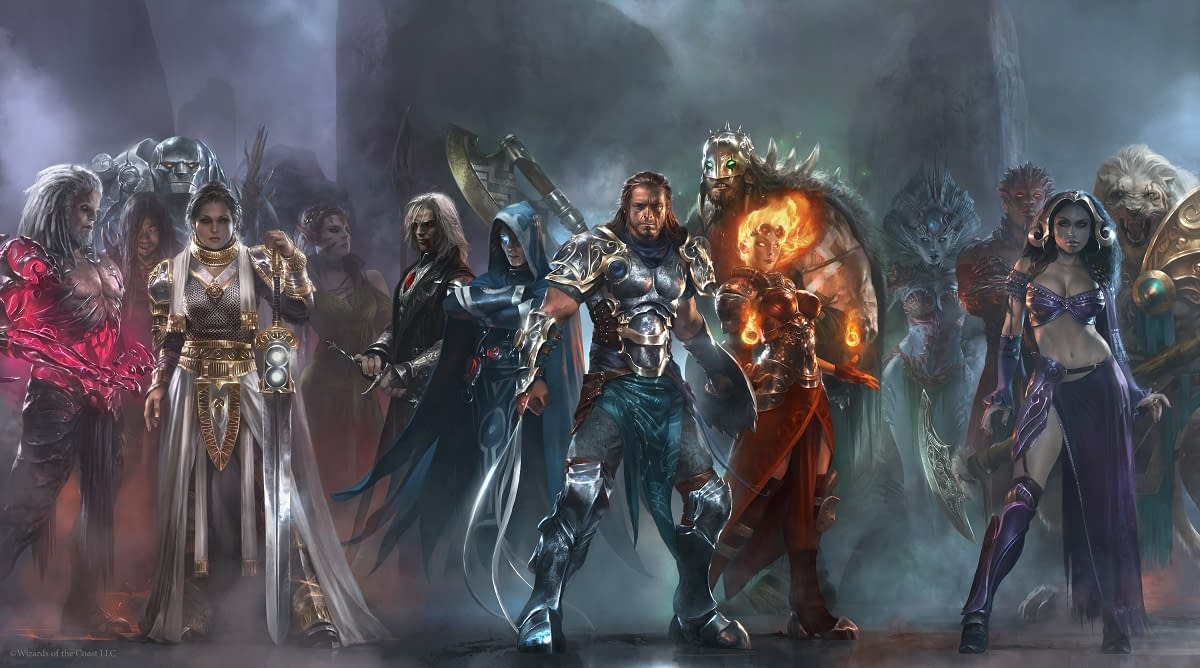 Brace yourselves, Magic fandom, for Oko, the newest planeswalker to grace the Blind Eternities!
According to Forbes.com, Oko, full name to be determined, is the newest Planeswalker character for the Magic: the Gathering trading card game. Oko is explained in a Forbes interview with Nic Kelman, Head of Story and Entertainment at Wizards of the Coast, to be a male "Fey" (possibly a Fae, or Faerie, although Forbes interviewer Lauren Orsini uses this spelling specifically) Planeswalker with mind control and healing capabilities, as well as a mild degree of telepathy. On Oko's personality, Kelman is quoted by Forbes as saying:
Oko seeks out hypocrisy wherever he finds it…but by his own definition which often leads to quite cruel "pranks." Ruining a wedding day, stealing the spotlight at someone's lifetime moment of triumph, fooling a mother into believing her child has returned from a conflict – these are all great shapeshifting jokes to Oko who sees nothing as sacred, least of all the most noble of emotions.
Additionally, it seems that in his travels he found that he was being pursued by another Planeswalker, the infamous hunter Garruk Wildspeaker. However, Oko seems to have gotten the better of Garruk by forcing Garruk under his thrall. Garruk is currently Oko's pet, so to speak, and has been renamed "Dog," in a twist of cruel fate for Wildspeaker. This information was revealed in a blurb pertaining to the upcoming Magic: the Gathering e-book Throne of Eldraine: The Wildered Quest, slated to be published next Wednesday, September 4th.
We don't yet know much more about Oko, as enigmatic as he is, but we can rest assured that we will know more in early October once the Throne of Eldraine expansion comes out for the trading card game on October 4th, 2019. Furthermore, if more information is released before that time we at Bleeding Cool will happily write on it.
What we can do at this time, however, is speculate over his magical capabilities and how they translate to the colors of mana he utilizes. On various social media platforms, people have been speculating wildly about what colors Oko is, and while many speculations seem on the mark, a few are a little questionable at best. Some seem to think that Oko, as a Fey, would be staunchly within the bounds of blue, black, and green, the colors that Faeries are most often found in, while others seem to think Oko is not black, but red, due to his personality traits as stated in the interview with Forbes (in this theory it seems Oko is still at the least blue and green). A few people even have speculated that Oko is blue, black, and red, ignoring the green magic he is expressing in his art, done by artist Chris Rallis.
So, what do you think Oko's color identity is? Please feel free to comment below with your thoughts on this matter.