Ninja Claims Mixer Move Wasn't Just Financially Motivated
Ever since he switched platforms from Twitch over to Mixer, Tyler "Ninja" Blevins has basically been getting grief for taking a payday to move his stream. Game Rant has a story online today about how Ninja is continually being trolled over his move. At one point during his stream, Ninja watched a video tribute to him and rapper Drake, but the video turned out to be a troll as the video abruptly stopped and cut to a clip of a Mixer logo with Ninja holding money. (We tried locating the video for fun but we weren't able to find it.) Ninja stopped the video, looking frustrated, and tried to play it off by stating and later clarifying that money wasn't the only motivating factor in his move to Mixer.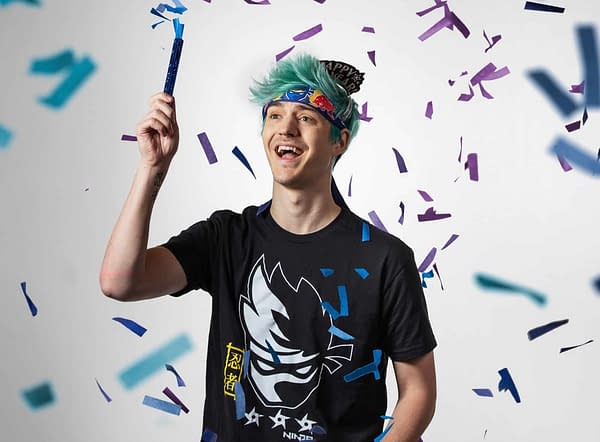 While it's easy to make fun of the idea that Microsoft proverbially backed a truck full of cash up to his front door to ditch the purple hoodie, it's kinda hard to escape the idea that money wasn't a single motivating factor. We're pretty sure in a world full of streamers and content creators, being the top dog on a platform is hard as hell. Right now, while there may be talented people on Mixer, Ninja is now the face of it and gave Mixer more publicity in a single day then they probably saw the past calendar year. And while there are thousands vying for sponsorships on Twitch and YouTube, Mixer is basically the wild west for stream branding with Ninja being the new town mayor these days.
So while we do agree that money wasn't the only motivating factor to the move, a lot of us would love to see a pie chart comparing his new yearly income from Microsoft to the rest of his personal and professional goals. What do you think of Ninja's move to Mixer?