Nintendo Announces "Super Kirby Clash" For Nintendo Switch Online
Nintendo dropped a bit of a Kirby bomb on us during their Nintendo Direct feed today as Super Kirby Clash comes out today for Nintendo Switch Online. This is a game for up to four players where you will take on challenges in an action-team game. What's more, it's totally free and available for Nintendo Switch Online players right now! Yes, RIGHT NOW! You can read more about the game below along with some screenshots for Super Kirby Clash.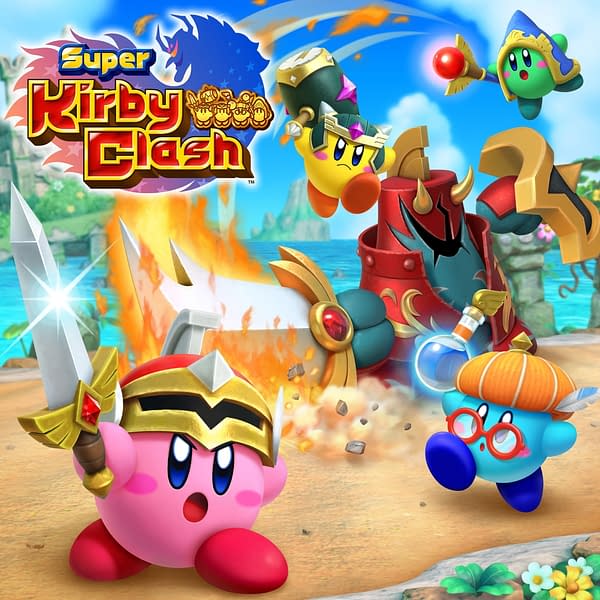 To defeat bosses this wicked, it'll take a whole team of Kirbys! In this free-to-start multiplayer action game, players can choose from four unique Roles and join up to three other players to take down tough bosses. Puff up power by crafting weapons, or use Gem Apples, which can be earned as in-game currency or purchased using real-world money, to recharge Vigor (a resource that recharges over time), unlock new quests or trade for weapons, armor, support items or stickers. Pass a Joy-Con controller to a friend to play locally, and if you have a Nintendo Switch Online membership, you can even play online!