A lot of the buzz toward E3 has been going in Microsoft's direction with their plans for "Project Scorpio" and whatever else that may entail. But while the press may be all going toward Xbox at the moment, Nintendo aren't just going to sit back and allow the event itself to be dominated by a competitor. In an interview with Fox News, as part of their "Fox Games" segment, Reggie Fils-Aime said that Nintendo is looking to have an impressive showing at this year's event.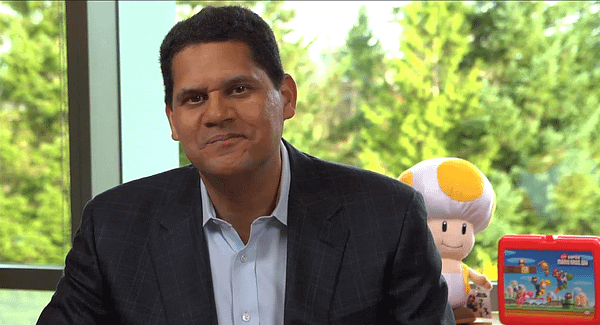 "E3 is always a big time for Nintendo. We look at each E3 as a unique opportunity to tell our story. And we're gonna have a big E3 this year. We're going to be showcasing a variety of games. We will have experiences for… consumers will be able to attend the show for the very first time. So I'm not gonna tell you all of the various games and all of our little secrets for E3, but I can tell you that E3 is going to be a major opportunity for us to showcase not only Nintendo Switch, but also content coming to Nintendo 3DS."
There's other talking points int he video about the Switch and the 3DS, but without giving anything away, it sounds like Nintendo are ready to turn their section into a must-visit area. And we also learn that Reggie travels around with a 3DS and plays it on the go, which as a COO, is kind of a sweet bonus.
Enjoyed this article? Share it!