Nintendo Show Off Everything They Can for Mario Tennis Aces
After word leaked out and the announcement became predictable from leaked images, the Nintendo Direct presentation finally showed off as much as they could of Mario Tennis Aces, set for a Nintendo Switch release on June 22nd. We have the full details and video package below for you to enjoy, but considering how close we are to it being released, expect to see a full demo at E3 as well as some kind of pre-release demo on the Switch to warm you up. That demo will also include a tournament prior to launch, with details coming shortly. The game looks pretty cool and a nice departure from previous tennis games in the series, but some of the mechanics look just insane to try an be perfect at countering.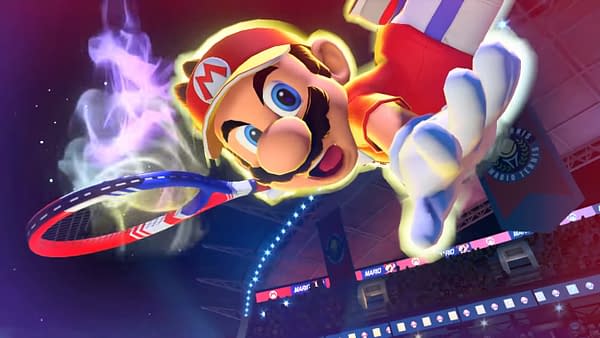 Unleash an arsenal of shots and strategies in all-out tennis battles with friends, family and fan-favorite Mushroom Kingdom characters. With up to four-player local (additional accessories may be required and are sold separately) and online* multiplayer, and a story mode that even includes creative boss battles, Mario Tennis Aces is one of the most robust Mario sports games yet. The intuitive and deep gameplay allows for exciting competitions in the living room or, really, anywhere using the power of Nintendo Switch. In Swing Mode, players can use their Joy-Con controllers like a tennis racket, swinging them to initiate the tennis swings in the game.