Amazing news for Minecraft players on the Nintendo Switch as the game will be getting a major upgrade in June. Nintendo announced today that the universal Bedrock Engine will be coming to the console with a new physical edition. An exact release date wasn't given in the press release, only that the new edition would run players $30 and give players across multiple platforms the chance to interact with each other. If you already own the game, good news: a free update will be made available for you to download to join in rather than purchasing a new copy. Below are some of the details about the release.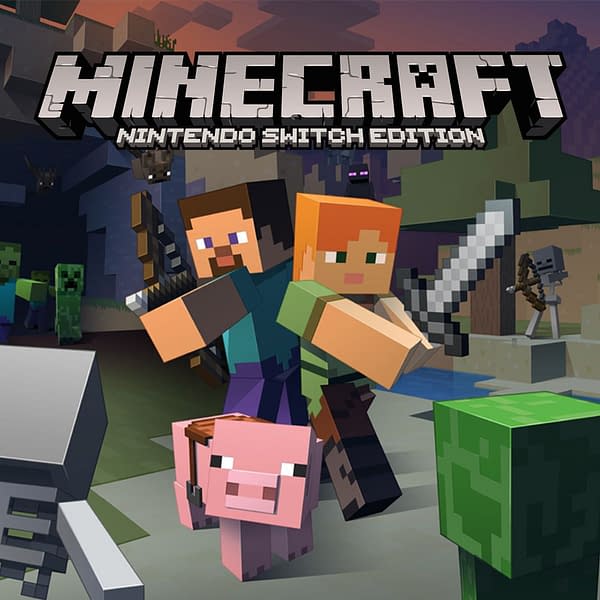 This Bedrock version of the game contains all the great previously released content, including the Super Mario Mash-Up Pack exclusive to Nintendo systems and all DLC, but now allows players to connect with friends on non-Nintendo systems like Xbox One and Android mobile phones via cross-platform play. In addition, Minecraft will support the Nintendo Switch Online paid membership when it launches in September, as well as Xbox Live achievements and Gamerscore.

A new in-game store in this version of Minecraft called the Minecraft Marketplace will let players obtain community-created content like skins, worlds and textures for their Minecraft World using MINECOINS, a new virtual in-game currency. Players will also gain access to new mini-games and game modes through online community-run servers.
Enjoyed this article? Share it!