Nintendo's E3 Conference Dominated By Metroid Nintendo were not kidding when they said their E3 plans were slim, but that didn't stop their 25-minute show from making a whole lot of noise. The game that took home the most mentions was Metroid Prime 4, with Kirby picking up the slack.
Again, these stats are coming courtesy of Brandwatch.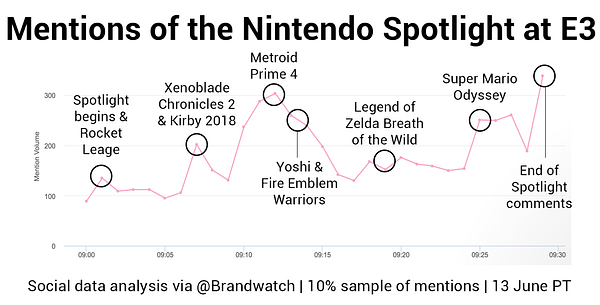 Over 50,000 mentions of the Nintendo Spotlight between 9 and 9:30am PT
74% of gender-categorized authors were male, 26% were female.
And that is easily supported by the handy charts included.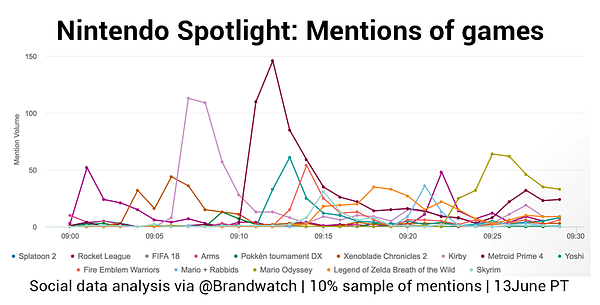 But who will win the show? Feel free to add your guesses below.