Ubisoft's CEO Yves Guillemot has confirmed that there won't be an Assassin's Creed game in 2019.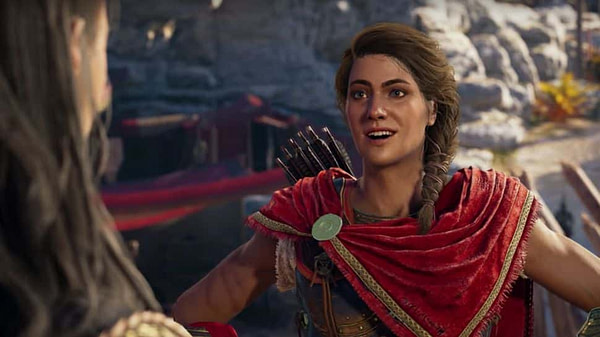 Some people were genuinely surprised when Assassin's Creed Odyssey was announced. After taking a year off after Syndicate, Origins was accepted and loved by many, the feeling that the series had benefited from the break being prevalent. Many thought the franchise would continue as a once every two years franchise, but not so. Assassin's Creed Odyssey will be with us this year.
Well, just to confuse things further, it now looks like the franchise is taking next year off. Speaking at GamesCom (via GameSpot), CEO of Ubisoft, Yves Guilmont said that there are no plans for a 2019 release in the franchise and that Odyessy was developed alongside Origins. He said:
On Assassin's, we had a game [in 2018] and we have one this year, but we are not going to have a full-fledged Assassin's next year. It's just because the team were working separately, so we have two games now, one year after the other. But next year you're not going to have a fully fledged one.
He said instead of another game, Odyssey will instead have an extended support tail over multiple years. He said:
What you'll have is lots of content coming on [Assassin's Creed Odyssey]. The team really want to give, on a regular basis, some new possibilities for play, so when you get [Odyssey] this year, you're going to get in for a couple of years, actually.
Personally, I think this sounds great. I like Assassin's Creed, but another game could be a little much so soon. Odyssey already feels a little too close to Origins already, so it's good that the break will be coming. Especially with the support of content over several years.