"One Punch Man: A Hero Nobody Knows" Gets A New Trailer
During Anime Expo 2019, Bandai Namco had a lot to reveal and show off, including a new trailer for One Punch Man: A Hero Nobody Knows. There's not a lot of content or knowledge out about the game yet, beyond the idea that it will probably be a self-contained game that won't directly follow the anime's storylines. In this new trailer, we get a glimpse of four villains you'll have to contend with, including Vaccine Man, Mosquito Girl, Carnage Kabuto, and Deep Sea King. Based on the action we see here, it looks like they're using some of the same fighting mechanics and world stage builds from some of the Dragon Ball Z games and Jump Force.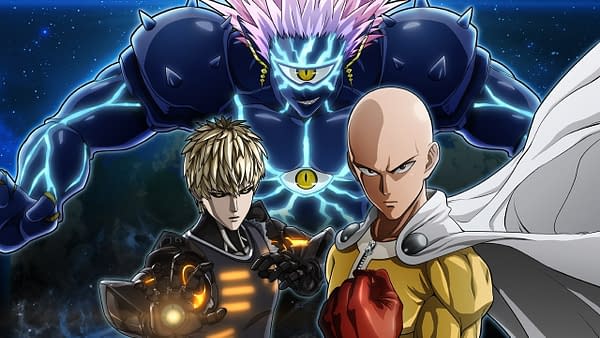 Regardless, the game doesn't seem to be fully formed yet, which is to be expected since the company hasn't even put a proper release date on it beyond "2020". We're guessing we'll get a proper date from the company at or around Tokyo Game Show 2019. For now, enjoy the trailer here for One Punch Man: A Hero Nobody Knows, as the game will be released on PC, PS4, and Xbox One.