Overwatch World Cup Reveals 36 Team For 2023 Competition
Organizers behind the 2023 Overwatch World Cup have revealed the 36 countries competing for the title this time around.
---
Activision Blizzard has revealed all of the countries that will be taking part in the 2023 Overwatch World Cup, bringing the list to 36. Included in the list are the current champs from the United States and three-time winner South Korea, along with several competitive countries that will attempt to become the first champions of the game in three years. We got the full list as well as notes from the organizers below as we look ahead to the competition starting in mid-February.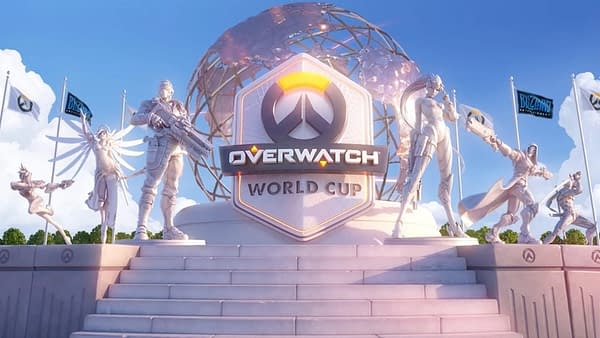 "The program will consist of three conferences, each with two separate groups of six countries and regions. These countries and regions have been selected based on Overwatch 2 player population data. In February, competition committee applications begin. Additionally, each participating country and region will host World Cup Trials over three weekends in February (Feb. 10–12, Feb. 17–19, and Feb. 24–26). Competition committees will be responsible for organizing additional team tryouts in March and finalizing a team of seven players in April. In addition to the 36 selected countries and regions, the 2023 Overwatch World Cup will have a wild card challenge that will award four additional spots for Teams to compete. Details around the wild card challenge will be published in February."
"In June, teams will compete within their groups to earn one of 16 spots at the LAN finals, scheduled to be held in the fall of 2023. Given the current dynamics in China, and that a team from China has always performed very well, including two second place finishes in the last two Overwatch World Cups, a Team from China will receive a direct invitation to the Group Stage. There will be no World Cup Trials in China, and the Team will not compete in the Online Qualifiers. The tryouts process in China will differ from that of other countries/regions. We will share more information with players in the China region regarding that process directly."
Americas Conference (AMER):
AMER A:
Canada
Costa Rica
Guatemala
Mexico
Puerto Rico
United States
AMER B:
Argentina
Brazil
Chile
Colombia
Ecuador
Peru
Europe and Middle East Conference (EMEC):
EMEC A:
Belgium
France
Great Britain
Italy
Netherlands
Spain
EMEC B:
Germany
Norway
Poland
Saudi Arabia
Sweden
Turkey
Asia-Pacific Conference (APAC):
APAC A:
Chinese Taipei
Hong Kong
Indonesia
Japan
Philippines
South Korea
APAC B:
Australia
India
Malaysia
New Zealand
Singapore
Thailand