In the latest Developer Update, Jeff Kaplan from the Overwatch team discusses a new perk being put into testing called Endorsements. In short, you can now essentially give people perks for being awesome in one of three specific fields if they happen to do a good job. You can even hand them out to players on opposing teams. However, you need to remain a good member of the community, because getting reported will wipe them clean from your profile and you start from scratch. The system is currently being tested in the PTR servers.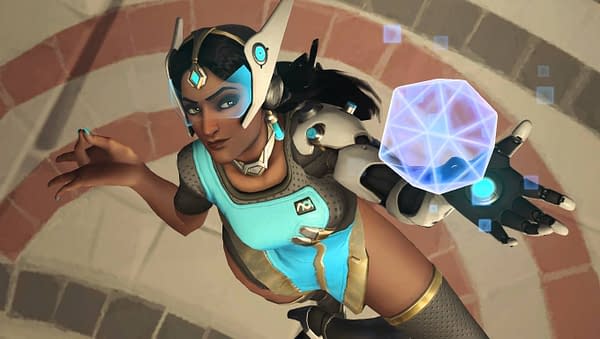 The update also addresses changes currently being implemented in the Overwatch PTR servers, including the changes to Horizon Lunar Colony, and the new build for Symmetra. We've actually been playing on the servers this week testing her out, and to be honest, we're not fans of the build. If anything, this feels like they've nerfed her more than other characters. Not so much as Mercy, but they've definitely killed off some of the fun of being an active Symmetra. Specifically, in that the beam no longer has auto-aim, you only get three sentries, and the teleporter is basically ineffective now that you need line-of-sight to make it work. We'll see if they keep it, but in our opinion, it's one of the worst jobs they've done to a character since Mercy.
Enjoyed this article? Share it!