Percival Gets A Character Trailer For "Granblue Fantasy: Versus"
Cygames has released a brand new trailer for Granblue Fantasy: Versus, introducing the Lord Of The Flames himself, Percival. Not a lot is said about the character by the developers, as he is described this way: "Percival decided to participate in GBVS! Note the battle style that allows you to freely control the flames of Gurren, which is appropriate for obtaining the nickname of 'Fire Emperor'!" The character has had some interesting incarnations over the years. This one has him in full red and white armor with a variation of his Lohengrin sword by his side. That's all there is to see for now, so enjoy the trailer and the extra little bit of his bio below, as we wait to hear when they'll finally release Granblue Fantasy: Versus this year.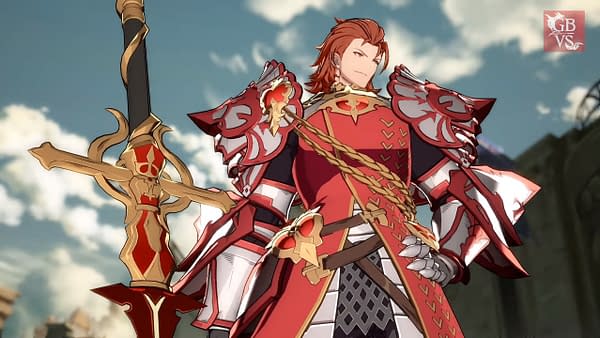 He travels around the world to learn his country's ideal. Once belonged to the same Knights as Lancelot, he served as Vice President. I also have a common teacher. The sword manipulates the long sword and the flame of the lotus root, and since it is so noble and noble, it takes on the nickname of "Fire Emperor". Those who confront each other are one of two things that either fear or fascinate the flame.