Perfect World Entertainment Announces Two New Games at PAX East
Some big news coming out of PAX East today as Perfect World Entertainment has announced two new games on the way this year. The first of which is Hob: The Definitive Edition from developer Panic Button, which will be coming out on the Nintendo Switch on April 4th, at which time more details about what will be included in the game will be released. The company will also be releasing an enhanced version of the 2011 Runic Games title Torchlight II, but gave no details to consoles or a release date. We have more info on Hob below, along with a couple of quotes from the press release, plus the trailer for Hob: The Definitive Edition.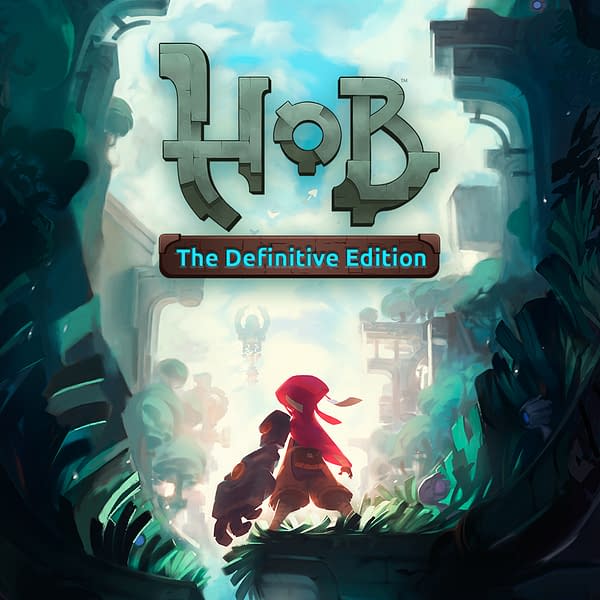 Hob: The Definitive Edition is an artfully crafted single-player adventure which sends gamers on a mysterious, breathtaking journey through the ruins of a lost civilization, where they will encounter strange creatures and unlock satisfying puzzles hidden throughout the world. The team at Panic Button has developed a version of the game for Nintendo Switch that provides adventurers with brand new ways to unravel the mysteries of Hob. This includes added camera controls, improvements to the game's UI, a variety of quality-of-life improvements and new features only possible on the Nintendo Switch system, including HD rumble and touch screen functionality.

"Panic Button has established an incredible reputation of bringing some of the best games in the industry to new and exciting platforms," said Yoon Im, Senior Vice President of Global Publishing at Perfect World Entertainment. "They've done a masterful job of bringing Hob to life on the Nintendo Switch, and we're excited to introduce the game to a new audience."

"Adventurers were transfixed by Hob when this mesmerizing single-player adventure game first burst onto the scene a few years ago," said Andy Boggs, Technical Director at Panic Button. "And over the years Torchlight II has a gained a cult-like following amongst even the most hardcore of ARPG fans. We're so excited to work with Perfect World Entertainment on bringing these fan favorites on new platforms, for a new generation of gamers."
https://youtu.be/YFKpZ4jUeKM