Building A Better Soccer Game: A Quick Review Of 'PES 2018'
[rwp-review-recap id="0"]
PES 2018 is Konami's latest installment in the series which focuses on soccer on a global scale, where you can play as practically any team on the planet in your quest toward the championship. You can select from dozens of teams spanning the globe, featuring well-known players and even upstart rookies you've never heard of. Like previous versions, you can play solo, co-op, and online in various game modes that will make any soccer fan excited at the chance to try out their favorite teams.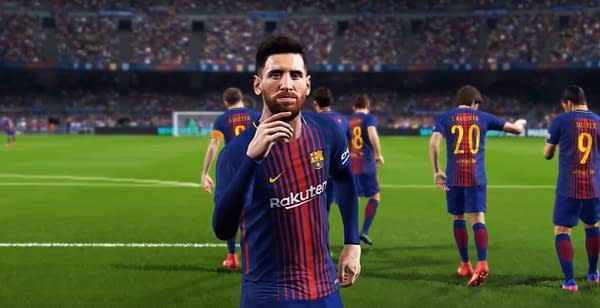 The good news: The game feels a little bit more real compared to previous versions. While Konami has continually tried to improve the series, I would equate previous versions to feeling more like I was playing hockey with extra players than a real soccer game. This time around the player and ball physics feel more rugged and tougher to play through, making it feel like a real soccer game. You have better control over the ball when you take possession and are able to do a little bit more footwork than in the past to fool the AI. There's great technical work behind how you can kick a ball in this game and makes for better chances to become an instant pro.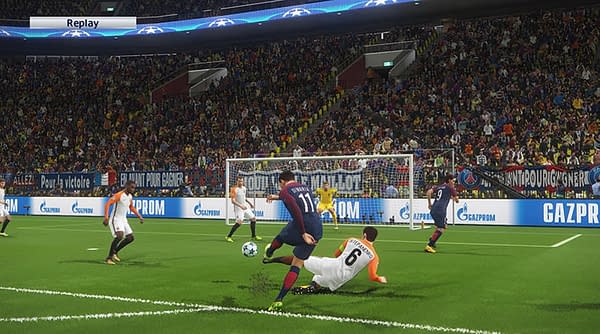 The bad news: You actually have to try in this game. That may sound like a jab, but in reality, it just means the game is now harder. Gone are the physics where the ball would eventually find its way to you as if you were a magnet for soccer balls. Now if you kick it in a direction, your player won't magically find a way there, it will go that way and you're either on top of it or lagging behind. You need to practice your ball work in order to master the game, and even experienced players will find they need to brush up on their skills for this round. Oh, and you'll soon learn that almost every goalie is nerfed and can't block worth a damn, on both sides. PES 2018 is a vast improvement over the previous versions, including last year's release. The fun additions of randomized players from any team as a mode, and having 3-on-3 competitions where you and two others can command a team is pretty impressive for a competition mode. The team manager mode is kind of tasking and is harder than before, and the game as a whole could use an updated look, but beyond that, it is mighty impressive. I highly recommend if you love soccer, but be aware, this game requires a little more time than just finding your niche. This isn't Madden or even FIFA, this is a journeyman's soccer game.
[rwp-review-ratings id="0"]
[rwp-review-form id="0"]