It only took three days time, but the tabletop card game Pet Evil gained full funding on Kickstarter in just a couple of days. Studio 71 Games put the game up for people to crowdfund with a minor goal of $10k, which they managed to clear in an impressive time with 229 backers and just over 27 days left to fund the project. You can read more about it here, and visit their Kickstarter page if you wish to fund them further.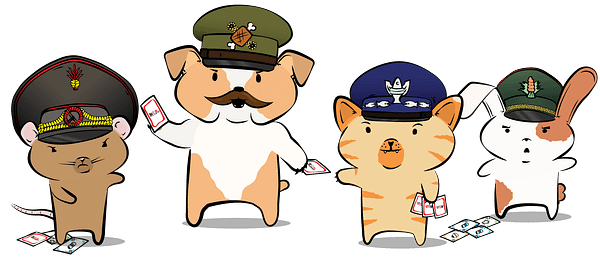 Have you ever wondered what would happen if cute, cuddly animals had access to nuclear weapons? The answer, of course, is adorable mutually assured destruction – and that's exactly what you get from the new game Pet Evil! Pet Evil is a hilarious strategic card game all about world domination, where your pets are in command. The goal of the game? Scavenge rocket components, build the ultimate weapon to blast your opponents away and be the last pet standing! Pet Evil is being produced by Studio 71 Games (the same folks behind card and trivia game hits The Binding of Isaac, Joking Hazard and Half Truth).

You start by drawing, swapping or stealing cards to create sets of components. Then, using the most powerful combination of warheads, explosives and rockets, build a missile and fire it at one of your friends. The friend you choose to hit will lose health and fall closer to being blasted out of the game. To aid in your victory, there are health packs, treaties, shelters, wild cards, deflection of sabotage cards. Collect them along with the basic component cards to dominate your frenemies. Do you have what it takes to be the last one standing in this delightfully apocalyptic game?
Enjoyed this article? Share it!