Phantasy Star Online 2 New Genesis Launches NIJISANJI Collaboration
Phantasy Star Online 2 New Genesis and NIJISANJI ahve come together, bringing characters from the latter into the game.
---
Last week, SEGA launched a new collaboration in Phantasy Star Online 2 New Genesis as they bring the world of NIJISANJI to the game. Technically they are collaborating with both NIJISANJI and NIJISANJI EN to bring popular Virtual Livers to the free-to-play online action RPG, as you'll have a chance to incorporate some of the avatars into your gameplay. You may have noticed that the game has added an all-new set of AC Scratch Ticket items, as well as themed Region Mags, limited-time boosts, and other content specific to the crossover for you to take advantage of. However, like most crossovers, it's only going to be around for a few weeks. We have more info on it below as you can take advantage of this for a short time.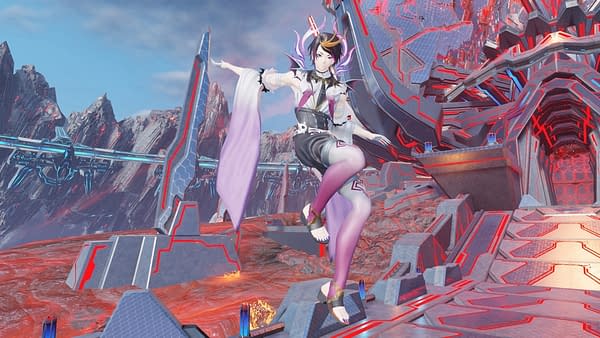 "NIJISANJI Livers Kaida Haru, Hakase Fuyuki, Hoshikawa Sara, and Shu Yamino have arrived on Planet Halpha! For the collab, we'll have life-size cutouts of the four Livers in Central City! The Region Mags will also be dressed up for the collab, so why not take some pictures with them and your character to celebrate? What's more, movie concerts featuring the music videos for Kaida Haru's Toumeina Shinzouga Naiteita and Little Humming by Hakase Fuyuki will be played on the in-game monitor!"
"Players can also complete specific Tasks to receive a Music Disc of songs. During the collaboration, there will be a limited-time Login Bonus and boost to the campaign. Players can collect autograph stickers and logos each day they log in. The AC Scratch V Liver Style Ticket includes outfits, hairstyles, accessories, voice tickets, and more, so players can dress up as Kaida Haru, Hakase Fuyuki, Hoshikawa Sara, and Shu Yamino. The Global version of Phantasy Star Online 2 New Genesis includes fully localized text and character voices in English and will remain content current with the Japanese servers."