Phantasy Star Online 2 New Genesis Will Launch On June 9th
SEGA revealed this week that Phantasy Star Online 2 New Genesis will finally be launching globally on June 9th, 2021. If you're not already familiar with the game, this particular story has been set a thousand years after the events of PSO2 and the major battle of Oracle. Here you will be going down a new adventure as the heroes of ARKS prepare to defend this brave new world against a mysterious threat looming in the shadows. The game is totally free to play and will be launching everywhere at the same time this coming Wednesday.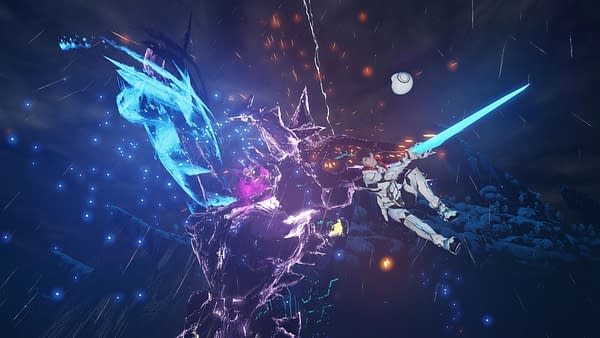 "After our successful closed beta test last month, we are now ready to share the official launch date for Phantasy Star Online 2 New Genesis," said Fred White from PSO2 Team Global. "On June 9th we will be launching globally, opening up the gateway to the brand new world of Halpha for ARKS across the planet! The date marks not only a monumental game launch, but also the continuance of storyline in the long-beloved Phantasy Star series. We can't wait to enter this new chapter together with players!"
Huge wide-open battlefield environments! Explore a whole new world featuring broad, expansive playfields filled with ferocious enemies waiting for you and your team. Traverse wide-open environments, speed and soar across the giant landscape and skies with new special abilities. Transitioning into a new area is as simple as walking into it — no loading screens.
Enhanced character models! Create your identity with any character you can imagine in Phantasy Star Online 2 New Genesis using the powerful creation engine. Adjust every imaginable characteristic to create your one-of-a-kind avatar.
Redesigned graphics engine! Witness lush environments, amazingly detailed player characters, and monstrous foes in razor-sharp resolution. Watch spectacular new lighting and particle effects as weapons clash with armor. See the world as you've never seen it before.
New multi-weapon system and abilities! Combine 2 types of weapons for smoother weapon switching. Battle at lightning speed using a variety of weapons and techniques.
Connects with Phantasy Star Online 2! Move easily in-game between PSO2:NGS and PSO2.
Cross-platform! PC and Xbox One players can play together side by side.