Monopoly, in general, gets a bad rap for being a game that causes a lot of fights. And it should to a degree because the goal of the game is to be a capitalist and put everyone else in the poor house. Which is why we enjoyed seeing a new version stray away from that in Monopoly Gamer from Hasbro, which we saw at PAX East. As you can see below from the version they sent us when we got home from the event, the game focuses on Nintendo's Mario Kart with a simplified board and a different set of rules. Every time you go around the board, you start a new race for people to compete in, all while they race around the board collecting coins and properties.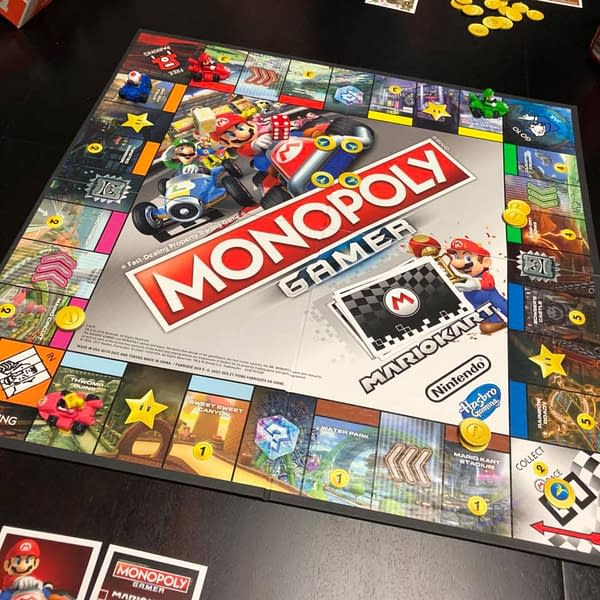 The end goal of the game is to be the player with the most points, which you earn by totaling up all the properties you've earned, all the coins you have, and all the races you won. This is probably the most fun I've had playing a Monopoly game in a long time, and that's saying something since a new Monopoly game comes out every few weeks it seems like. Everything about this is awesome from the characters to the properties to the mechanics behind playing bananas. Down the road, the company will be adding new tokens in with more characters like Bowser and Donkey Kong, hopefully making more chances for an eight-player game instead of just four. I highly recommend checking out Monopoly Gamer if you want a new version of an old classic that won't spark that many fights.
Enjoyed this article? Share it!