Pokémon GO Announces A Special Vulpix Event & More In February 2023
A Special Vulpix event is coming to Pokémon GO along with a slate of content that will prep players for the big Hoenn Tour - Global event.
---
Pokémon GO has announced a special Vulpix and more for February 2023. Let's take a deeper look at the event schedule and assess what we know so far.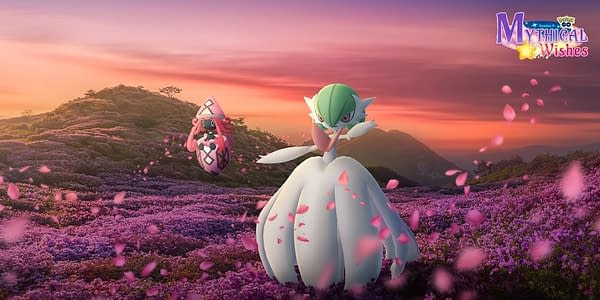 Here are the events coming to Pokémon GO in February 2023 along with commentary on what we know so far:
Current – February 5th, 2023: Crackling Voltage
This is now live and currently features Helioptile with a higher Shiny rate, but only in Raids and Eggs.
February 1st – February 5th, 2023: Team GO Rocket Takeover
This event has seen a shift to Team GO Rocket's Shadow Pokémon line-up. Giovanni has Shadow Registeel for the first time. The Team GO Rocket Leaders also have different Shiny-capable Shadow Pokémon including Nidoran (Male), Beldum, and Magnemite.
February 5th, 2023 from 2 PM – 5 PM: Noibat Community Day
The once-rare Noibat becomes a Community Day Shiny this weekend and honestly, I'm grateful. One Dragon-type hyper rare species at a time is enough.
February 8th – February 14th, 2023: Valentine's Day Event
Mega Gardevoir and Shiny Frillish arrive. Note that Frillish, like Helioptile, will have a higher Shiny rate in Eggs than in the wild. This seems like a new feature that Niantic is leaning into.
February 11th, 2023 from 2 PM – 5 PM: Luvdisc Limited Research Day
February 12th, 2023 from 12 AM – 11:59 PM: Vulpix GO Battle League Day
These two events will likely see a boosted Shiny rate for both Luvdisc (already confirmed) and Vulpix (likely based on previous similar events).
February 18th – February 19th, 2023: Pokémon GO Tour: Hoenn – Las Vegas (In-Person Event)
February 22nd – February 24th, 2023: Primal Rumblings Event
The Primal Rumblings event is a light Hoenn-themed offering with the main feature being the arrival of Rayquaza in Raids, but that will extend beyond the event.
February 25th – February 26th, 2023: Pokémon GO Tour: Hoenn – Global (Remote Event)
These are the Spotlight Hours and bonuses coming to Pokémon GO in January 2023:
February 7th, 2023: Pidgey with double XP for evolving Pokémon
February 14th, 2023: Woobat with double Stardust for catching
February 21st, 2023: Jigglypuff with double XP for catching
February 28th, 2023: Slakoth with double Candy for catching