Pokémon GO players are going to be enjoying the month of June as Niantic has decided to bring back Adventure Week in a major way. The developers are loading up the field research with several Shiny Pokémon, along with a special limited-time field research, and added rewards for exploring new places with your Buddy Pokémon. The event will kick off in Pokémon GO on Tuesday, June 4th at 1pm PDT and run until the same time on June 11th, giving you a solid week to get everything you need from the game and collect all the rewards. We have the finer details for you here.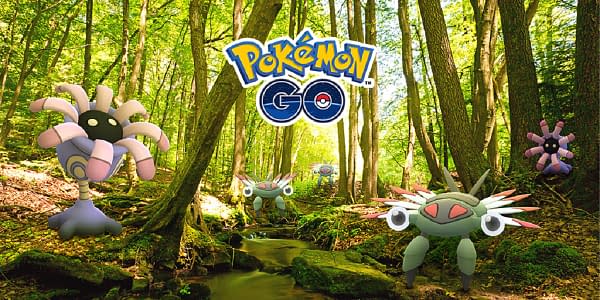 Features

Rock-type Pokémon like Geodude, Rhyhorn, Omanyte, Aron, Lileep, Anorith, and many others will appear more frequently in the wild.
Hatch Rock-type Pokémon such as Onix, Larvitar, Lileep, Anorith, and Shieldon from 2 km Eggs.
Challenge Onix, the Rock Snake Pokémon, and other Rock-type Pokémon in raids.
You may encounter a Shiny Onix, Lileep, or Anorith if you're lucky!

Bonuses

Earn 4× Buddy Candy (Tip: Turn on Adventure Sync to make every step count!)
Visit new PokéStops and earn 10× XP on your first spin of each Photo Disc
Trainers who have Adventure Sync activated and walk 50 km will earn 50,000 Stardust and 15 Rare Candies!

Field Research

Specially themed Field Research tasks will be available for a limited time during this event.
Enjoyed this article? Share it!