Before the next DLC pack is released for Pokkén Tournament DX in March 23rd, Bandai Namco and The Pokémon Company have released a new set of images of what's to come, including new images of three Pokémon joining the battle. Those three would be Blastoise, Celebi, and Mew, as you can see below in the gallery of images.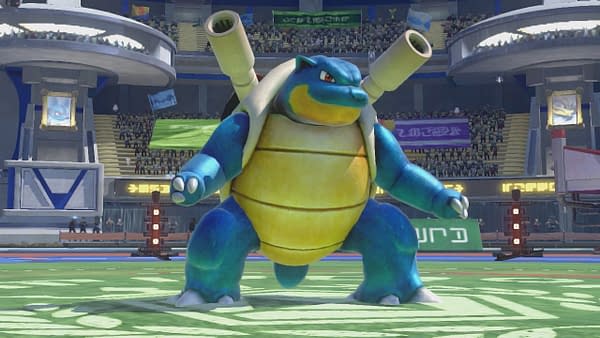 The weirdest aspect to all of these additions has to be the outfits for the trainers, which are purely cosmetic and add nothing to the game but are also some of the weirdest choices made. Seriously, what trainer is acting like Doctor Who or the Coma-Doof Warrior and bringing a guitar with them into battle? It's just a funny addition to the wardrobe that while many will find cool, we just don't see a practical application for. Unless you're planning on being the backup band for Jigglypuff.
Enjoyed this article? Share it!