Power Rangers: Battle for the Grid Coming in April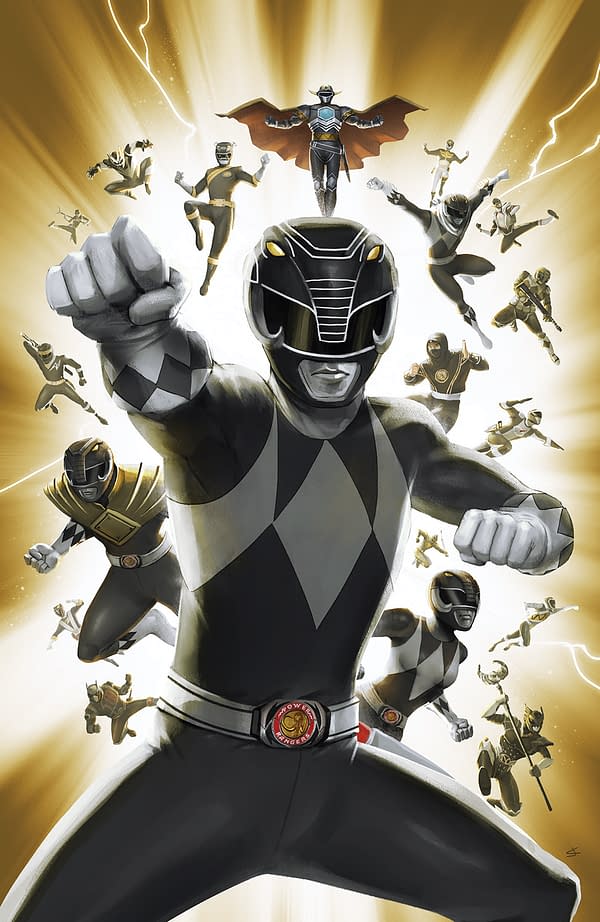 Power Rangers fans will soon be able to enjoy a new game on all available platforms this April when Power Rangers: Battle for the Grid releases. Well, maybe.
The game was leaked by users on 4chan and then shared on ResetEra, with a seemingly legitimate announcement trailer on YouTube and even a website. The URL drops you to a "coming soon" password screen, however, so really all we have are the rumors on various message boards.
From ResetEra:
For over 25 years Power Rangers has been one of the most popular franchises in the world. As a perennial Top 10 NPD Action Brand, the globally renowned brand has spawned hit TV shows, movies, toys, comics, live entertainment and games. Today, nWay, the developer and publisher behind Power Rangers: Legacy Wars, the hit multiplayer mobile game with over 45 million downloads, is partnering with Hasbro and global content leader Lionsgate to announce Power Rangers: Battle for the Grid. The new cross-platform fighting game will be available as a digital download for $19.99 first on PlayStation 4, Xbox One, and Nintendo Switch in April 2019, and then as a PC release later in the year.

The game is now available for pre-order at www.battleforthegrid.com with those ordering prior to launch receiving an exclusive bonus of the Green Ranger V2 character skin and a digital art book. In addition, a special Digital Collector's Edition will be available to pre-order for $39.99, which contains the full game download, Season One Pass (which will include three new characters, their Arcade story, and a new warrior skin), and exclusive Lord Drakkon V2 and Mighty Morphin Power Rangers Pink Ranger character skins.
The game was later confirmed by Variety who report that Power Rangers: Battle for the Grid is being developed by nWay and published by Hasbro.
Power Rangers: Battle for the Grid will supposedly release in April for PS4, Xbox One, PC via Steam, and Nintendo Switch.
You can check out the reveal trailer below.