Producer Yohei Shimbori on the Past, Present, and Future of Dead or Alive
As part of a preview event for Dead or Alive 6 last month, we got a chance to chat with series Producer Yohei Shimbori about his love of all things Dead or Alive, the development process on Dead or Alive 6, and even that pesky fanservice aspect of the game. The good news is that the dev teams at Koei Tecmo and Team Ninja are taking fan feedback while polishing up the game, and there's still time to send your thoughts over from the online beta.
For our hands on impressions, you can take a stroll through memory lane and confront Dead or Alive's reputation with us, or take a more frenetic look at the gameplay from our first impessions at E3.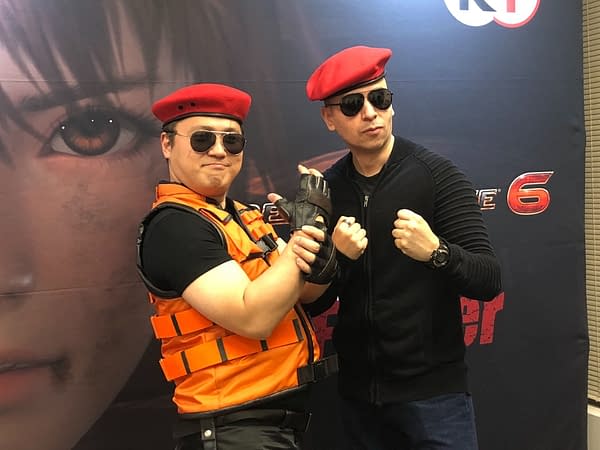 BC: You clearly love Dead or Alive, what is it about the franchise that you love the most?
To me, Dead or Alive is all about that sense of speed, the variety of combos, and the way hold mechanic is implemented into the gameplay. Fighting game players will understand this: I was astonished to see the parry system in Street Fighter 3. This isn't a guard, but a parry to help counter attack with some risk, and I just thought it was the coolest, best defense. The thing is, it required a high skill level to pull off and most players gave up before they learned the move. When it comes to DOA, our hold technique is easier to perform in terms of timing, but there is so much variety, it makes the player have to think more about their choice of when to perform the move. Once you get used to that, the DOA series becomes the best game to play. As a fighting game fan, I also like the challenge of pulling off combos. In DOA, there are numerous combos and you can choose to gamble and go all out for a risky but rewarding combo, or for a more firm move. The chance to choose the move and combo is the best part of the game in terms of strategy.
I think the different stages DOA offers is also something that's been a highlight throughout the years, especially in terms of strategy. You'll want to fight in a simple stage at first, but when you get used to the gameplay, you'll definitely want to start trying the other arenas and learning the tactics unique to the environment. You'll actually need to change the strategy based on which character and what stage you choose. Experts understand that DOA is much more fun once you fully understand how to fight utilizing the stages to your advantage. In DOA, match outcomes aren't about luck, but skill.
BC: Has that changed since working on DOA6?
Actually, the backbone hasn't changed at all. I've been involved in the battle system development since DOA4 and that system was also inherited in DOA 5. But when I was looking at the players who were first starting out in DOA5, the players who were new to the franchise, it seemed like the game system that evolved was slightly complex. So I put aside some of the things I've been particular about since DOA4, and I wanted to present something new and simple. This is how I came up with the current system. It reminds me of when DOA3 was simplified after DOA2, and we were able to reach a wider range of people.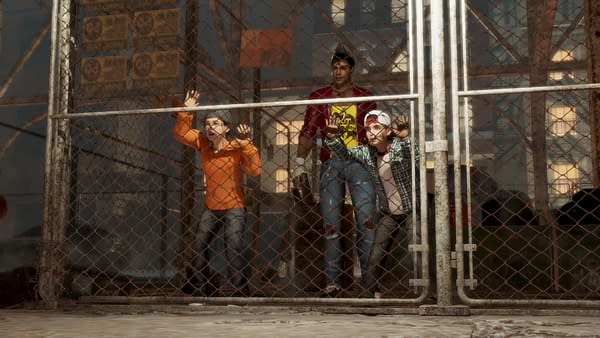 BC: DOA6 represents your commitment to player feedback in terms of gameplay improvements, but how did that process go exactly? Did you put out a survey or listen to feedback on message boards?
We're right in the middle of looking through the online beta test feedback, and we're so grateful to see comments and suggestions from all over the world. It's taking time to read through them all, but trust me, we are going to read every one.
Sometimes fans ask for things that are unreasonable or impossible or don't fit with the kind of game you want to make. Did you have any specific concerns before taking player feedback into account?
Unreasonable requests do come up from time to time, but we read through every suggestion to see whether or not we would be able to implement it into the game. Unfortunately, it's impossible to take everything into account. We have to proceed with development based on the concept and contents of the game, financial resources and man power. We also take into consideration global market situations, the preference of targeted users, our resources, and sales forecast. There is a lot of consideration based on what fans want and what they tell us about the game, so there will be some updates that will be implemented in post launch updates, and others that might make it into the game if the title is well received in the market. Of course, there are other suggestions that will never happen, but that doesn't mean we didn't read or consider them.
BC: Do you have a response to people who think the franchise is just based on fanservice?
I'm creating the game so that it's enjoyable for a wide variety of players. It will satisfy those looking for a great fighting game, and it will satisfy the long-time fans as well. I'd just like a little understanding that I can't accommodate some of the more extreme requests we get, but like I said, keep sending us your feedback. We are definitely listening.