Yesterday, Gamasutra had a quick interview with Xbox's head honcho Phil Spencer to talk about the Scorpio, and we got some interesting details, including this picture of the dev kit version of Project Scorpio. First off, take a look at this thing. Yeah, we know, not the final product. But… if this is even close to the rough design, then just glancing at it with our eyes, this looks like it may be the smallest Xbox yet.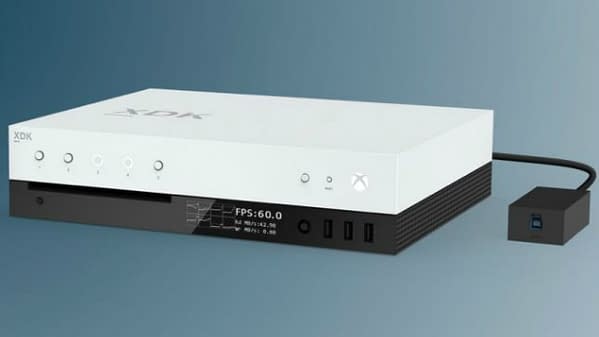 We also got treated to this nice comparison sheet where it sized up the current Xbox models to the dev kit and the upcoming final version of Project Scorpio. Some nice revealing details as the sound only has some minor changes, but the video got a pretty decent overhaul while Spencer went more in depth with the CPU. Here's a small snippet from the interview, which we highly suggest you read if you're looking to buy one.
"The other thing we did is improve our GPU to CPU coherent bandwidth. So the bandwidth between the CPU and the GPU is drastically improved as well," Gammill said. "The net result of all that is that not only does the CPU clock faster than it does in Xbox One, it's actually more efficient than the one in both Xbox One and Xbox One S. We had more time to tune it. You learn a lot when you put something out there, you can iterate on it, and this is the result of our learnings."
Enjoyed this article? Share it!