It looks like the PUBG mobile port that was only available in China is about to see a global expansion, with the game already appearing on Canadian storefronts.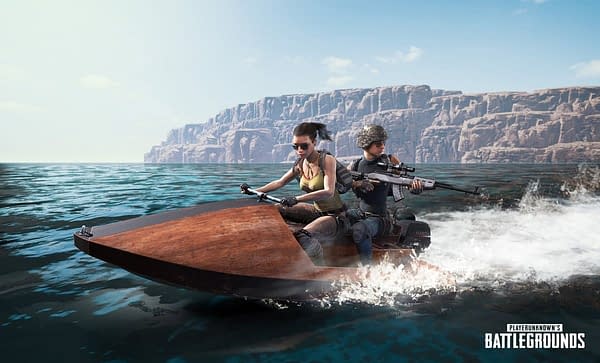 The PUBG mobile port was a genuinely cool little thing. Just like Fortnite, which is currently rolling out on the platform, it's trying to simulate the Battle Royale experience with as few compromises as possible. For the most part, Tencent delivered on that promise. It looks like a mobile game, but a high-end one at that and the fact the experience can fit into just your hand is a compelling argument. The problem was, the port had been created for and only distributed in the Chinese market, leaving others around the world out of luck (unless they used several workarounds).
Well, it seems that might not be the case much longer. Without prior information from either PUBG Corp. or Tencent, a beta turned up in Canada on the Google Play store. You can check it out here. This is a localised version of the Chinese game and seems official, although the fact it didn't get prior announcement is strange. Assuming this is all above board, if it's coming to Canada it'll surely hit other countries soon. The same goes for iOS versions of the game.
One has to imagine if this is a snap reaction to Fortnite's mobile plans. The two games seem to be locked into some kind of warfare across platforms. PUBG should absolutely be competing with Fortnite on the platform though, especially as there is already a decent port already made. While a localisation would have had to have been in the works prior to Epic's announcement, perhaps the suddenness of this release made the companies push it out early? We will be keeping tabs on this story as it develops here so stay tuned.
Enjoyed this article? Share it!