PUBG Update 12.2 & New Map Now On Test Servers
Krafton Inc. has revealed details of the new 12.2 update coming to PUBG as parts of it and the new map are on the test servers. This will be the first time players get a chance to try out the new Taego map and experiment with a number of different aspects including Self AED, new weapons like the K2 and the Mk12, and a brand new car as you'll be able to drive around in the classic Hyundai Pony Coupe model, which you can see here. We have some notes from the team below, and you can check out the full detailed set of patch notes here.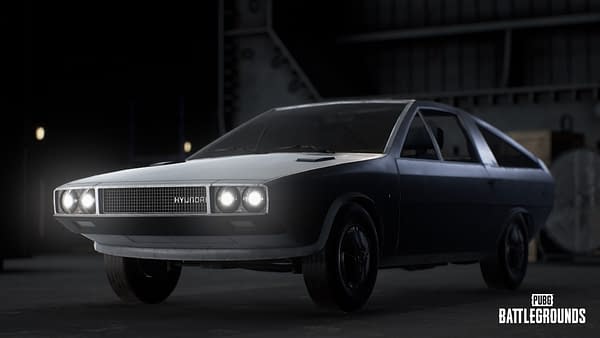 Welcome to Taego – As originally hinted in last month's PUBG 2021 Dev Plan, Taego (formerly known as Codename: Tiger) put players in 1980s South Korea as they battle it out across vast and varied landscapes, ranging from wide-open reed fields to the close quarters of Hosan Prison. The first new 8×8 map in several years, Taego also has unique features that are exclusive to the map, including Comeback BR (a second-chance mechanic) and Self AED (as self-revive item).

Introducing "Survivor Pass: Taego" – The theme of this Survivor Pass is heavily inspired by the new map, Taego. Starting on July 7 on PC and July 15 on Console, players can earn a variety of rewards as they progress through 50 levels. But that's not all – players who play past level 50 can earn bonus rewards, including medals, emblems and G-Coin.

Drive in Style with Hyundai's Pony Coupe – Krafton has partnered with Hyundai to bring the company's first concept car, the Pony Coupe to PUBG. Available exclusively in the Taego map, the Pony Coupe features an all-wheel-drive design for enhanced control across the diverse terrain found throughout Taego. The Pony Coupe was designed by master automotive designer, Giorgetto Giugiaro and was first premiered in 1974.