One of the nice surprises at PAX West was to see a game from VIZ Media and Rose City Games called The World Next Door. The game has a simple enough premise that's kinda fun. Every so often, specific portals open up and people can visit between worlds. One that's very much like earth and another where monster-like creatures are the norm. Both sides can cross over and visit each other at certain times of the year. However, after an incident in one of the caves, a human is trapped in the other world while wearing a mask to conceal her identity. Now she must find a way back, which involves using a lot of magic and a katana you found.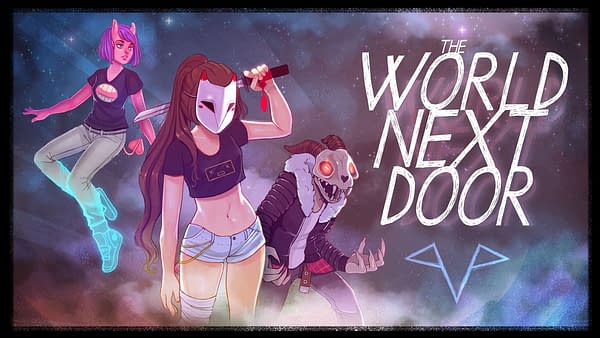 To cast magic, special colored runes appear on the ground and you have to move around like a puzzle game to collect the abilities you need and cast spells. They found a very clever way to mix in puzzle playing, action sequences, and RPG elements into a single game that doesn't feel like anything else. The company has yet to give a release date for The World Next Door, but we're guessing based on the demo, if it isn't ready to go in the winter we won't see it until Spring 2019.
Enjoyed this article? Share it!