Quenching My Thirst Retro Style With the Nintendo Cartridge Canteen
Another fun item we managed to pick up from the ThinkGeek booth over at PAX East was an interesting officially licensed Nintendo product I never thought I'd see them brand as they produced a Cartridge Canteen. To be clear, I've seen this product before in different forms as other companies have created knock-off versions that were flasks. A very non-Nintendo thing to produce with the explicit intention of carrying alcohol. So I never thought I'd see the company make their own version and capitalize on what others had created.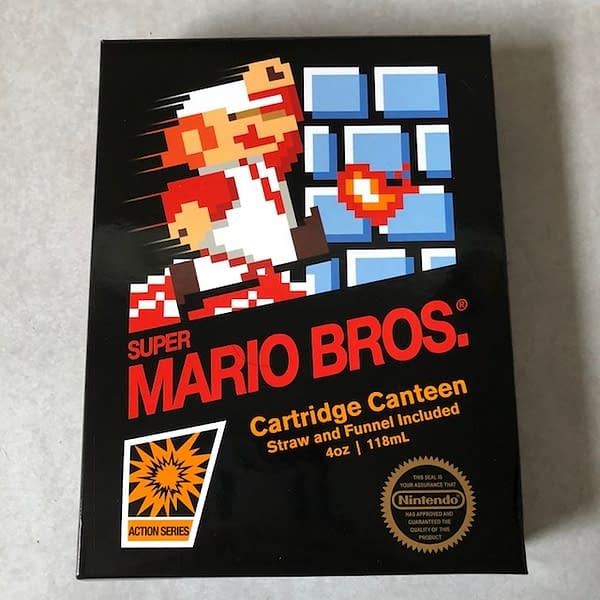 Everything about this screams Nintendo's attention to detail, as the box it comes in is roughly the same size as an old game box. The cartridge is the original Super Mario Bros. design with Mario in white firing off a fireball as he runs through a dungeon. It even comes in a sleeve with the company logo on it and that foil red design that shines when light reflects off it. It's like they had these all in storage and decided to do something else with them. Each one comes with a hard plastic straw and a funnel to fill the top with.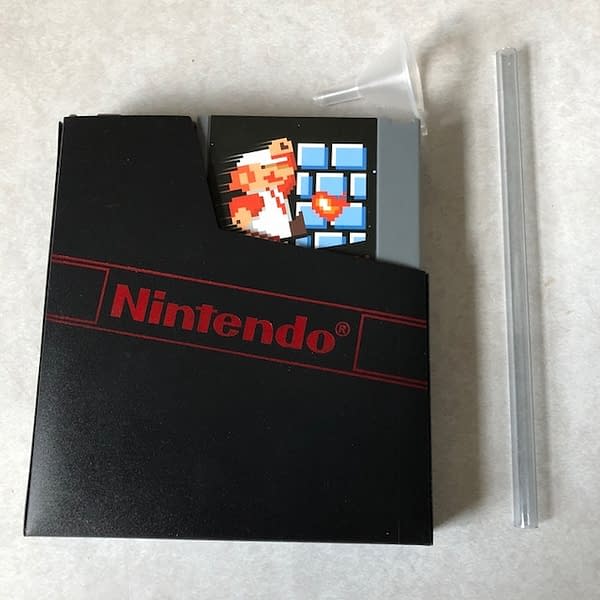 The hole to this is on the top and is covered by a rubber stopper designed to look like the finger grip of the cartridge. It holds roughly four ounces of liquid, which we did measure and pour in for testing. The bright side to this is that you can pretty much fill it with whatever you want. If you want to treat it like a flask, you can. If you prefer to make it like a juice box, that's cool too. The downside that you won't enjoy is figuring out how to clean it, as that hole is the only way to get anything in to clean it out.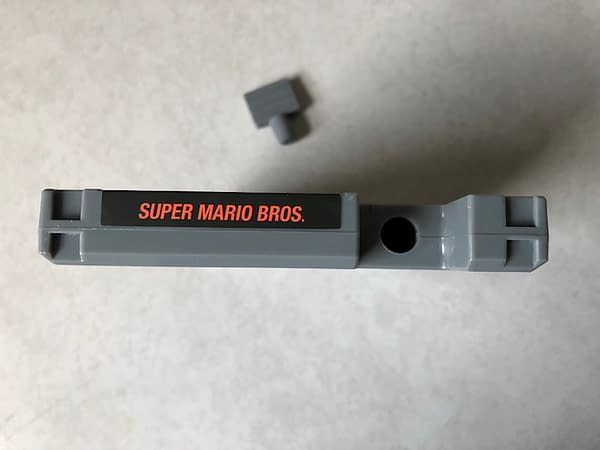 Overall, I kind of liked this and will be springing this on people throughout the summer at BBQs. It isn't the greatest design and I think a couple improvements could have been made as far as how you drink from it and how you clean it, but it's still a cool item for people of a certain age who wish to relive their childhood a little with something they can store whiskey in.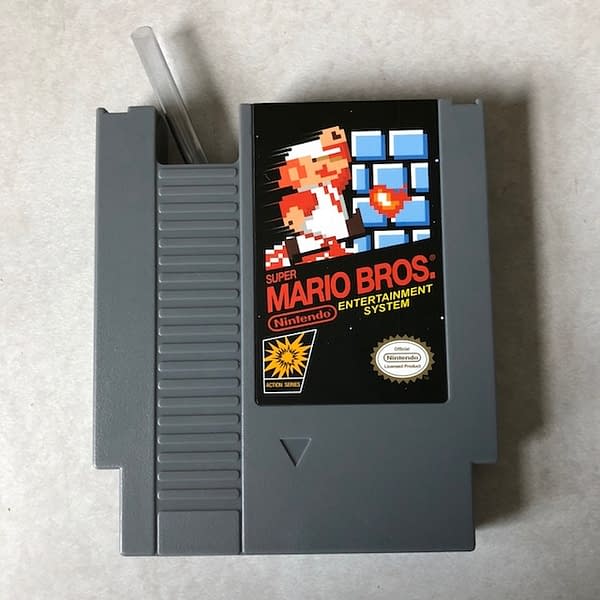 ---
---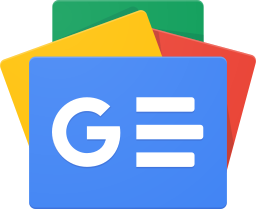 Stay up-to-date and support the site by following Bleeding Cool on Google News today!