Ravensburger Announces 1st NA Jigsaw Puzzle Championship
Ravensburger, the renowned maker of jigsaw puzzles and of other various board games, has announced their plans for a North American jigsaw puzzle competition.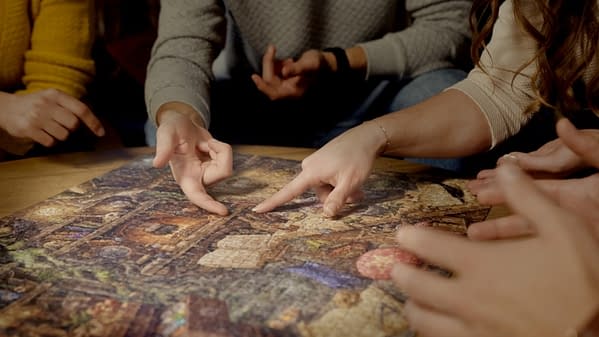 From their press release:
Ravensburger Announces North America Jigsaw Puzzle Championship

First Annual Competition To Debut on Saturday, May 30th in Minneapolis, MN

Ravensburger, the world leader in jigsaw puzzles, will launch a brand-new puzzle competition this spring with the debut of the North America Jigsaw Puzzle Championship. The competitive puzzling event will take place on Saturday, May 30th, 2020 at the Lumbar Exchange Event Center in Minneapolis, MN. Teams are encouraged to enter the event to see who can piece together victory.

"We have seen a rise in local puzzle challenges but realized that a national competition doesn't currently exist in the US," says Thomas Kaeppeler, President of Ravensburger North America, Inc. "We ultimately want to offer participants and puzzle fans an event where they can enjoy their passion for puzzling."

The North America Jigsaw Puzzle Championship is a three-round competition consisting of four-person teams assembling one 500-piece puzzle per round, with the goal of completing it as quickly as possible. After three rounds, the team with the fastest combined time across all the rounds will take home the inaugural North America Jigsaw Puzzle Championship Trophy as well as $1,000 worth of puzzle product. While the competition is the main attraction, there will also be additional puzzling activities available for spectators to enjoy.

Tickets and further information on rules and scoring are available here.
Most assuredly, this contest will be one for the ages. I'd like to consider making a pun about the competition here but frankly, I'm puzzled about just what to say.
Absolutely puzzled.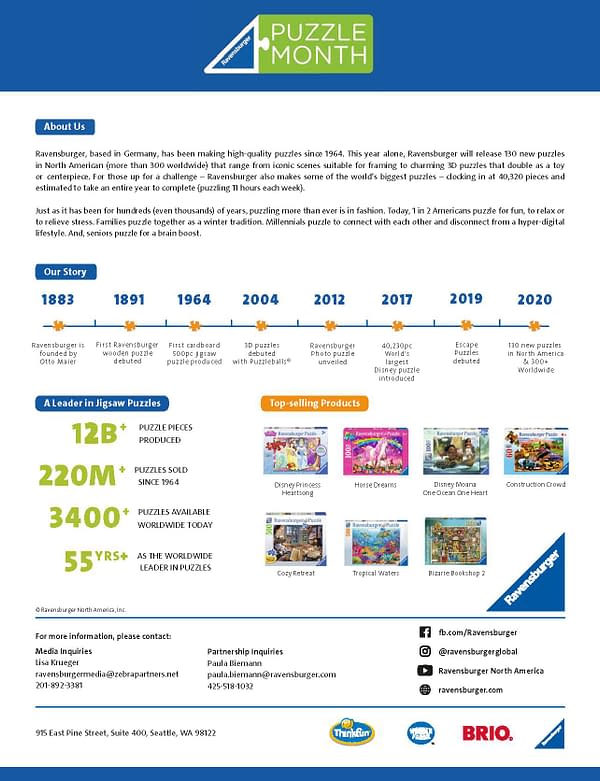 What do you think about this championship competition? Do you think you have what it takes to compete in such an event? How good are you at solving puzzles? Let us know!