Ravensburger Previews Two New Disney Board Games For 2023
Ravensburger showed off two new tabletop games from Disney in 2023, with the first board game and a current card game available.
---
Tabletop publisher Ravensburger revealed two new Disney-themed games for 2023, as we have a new card game and a board game. Starting with the board game, the company will be releasing Disney Around The World, which will have you traveling around the globe and beyond as you visit Disney and Pixar characters in special worlds, all while stamping your passport. The second, which is a Barnes & Noble exclusive at the moment, is Disney Villains: The Card Game, where you'll be using different tricks of the trade from famous villainous characters to earn points and come out on top. We have info on both of them for you below, along with a quote from the company.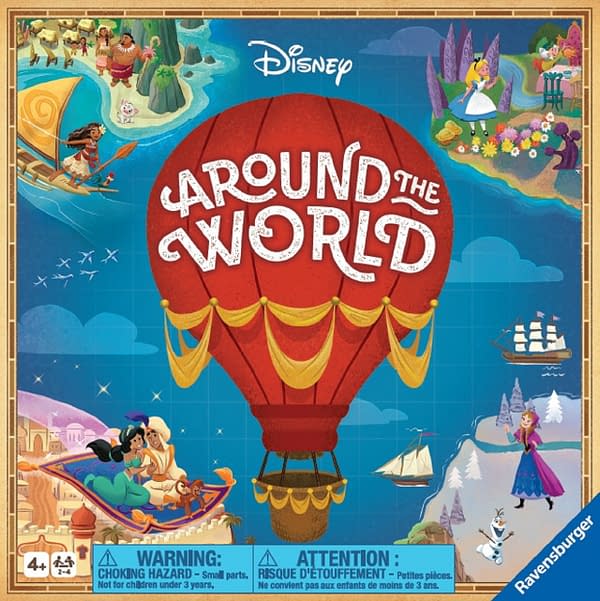 Disney Around The World
Adventure through the sky and explore the magical world of Disney as you pilot a hot air balloon. Guide your balloon through six charming Lands and collect Stamps for your Passport. Roll a die to see where you'll move. Sunshine is the best weather for flying… but watch out for the wind and clouds! Be the first to collect four Stamps from four different Lands to win. (Ages 4+ / $19.99 MSRP / Available August 2023)
Disney Villains: The Card Game
Build the strongest team of Villains and Henchmen, matching the color or number on the cards in your stack. Cast curses, meddle in your opponents' plans, and unleash your sinister might with your Villain's special cards. Watch out for Heroes who will try to sabotage your team. Earn the most points to win! (Ages 8+ / $10.99 MSRP / Available at Barnes & Noble)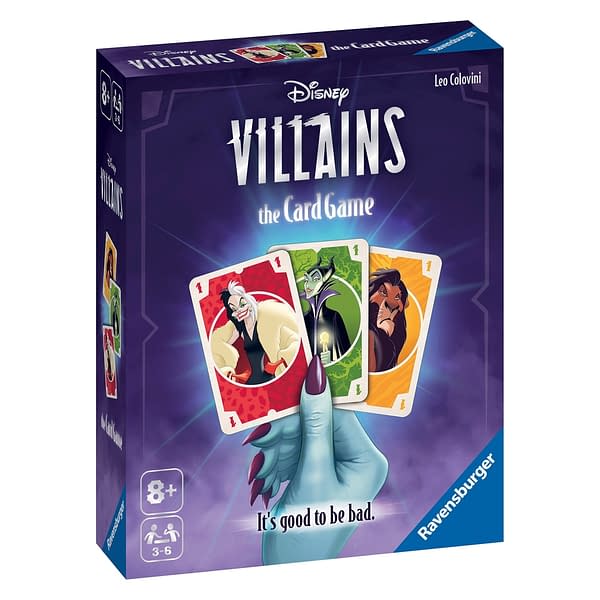 "For more than a century, Ravensburger has been entertaining customers of all ages with beloved games, puzzles and toys," said Stephane Madi, CEO of Ravensburger North America. "We are thrilled to share with you a 2023 lineup that re-envisions some of the world's most treasured classics and beloved IPs, while also stepping into new spaces of play."