Posted in: Game Hardware, Games, Razer, Video Games | Tagged: GDC, Razer
---
Razer To Release Interhaptics Universal HD Haptic SDK During GDC 2023
Ahead of GDC 2023, Razer has announced they are releasing Interhaptics universal HD haptic SDK and directional haptics.
---
Razer revealed something they're bringing to GDC 2023 this week as they are releasing Interhaptics universal HD haptic SDK and directional haptics. This is an absolutely free SDK release that is centered around enabling and creating a heightened immersive gaming experience at multiple levels. The concept is simply to bring audio and visual effects to life through Razer's gear with HD haptic feedback, which can now be customized through the Interhaptics SDK. Giving you greater freedom and response in various ways. For those looking to check it out, the Interhaptics SDK is now free via their website, and it will also arrive for the Unity Asset Store and Unreal Engine marketplace within the next few months. We got more info and a quote for you below as you can check this all out at GDC this week.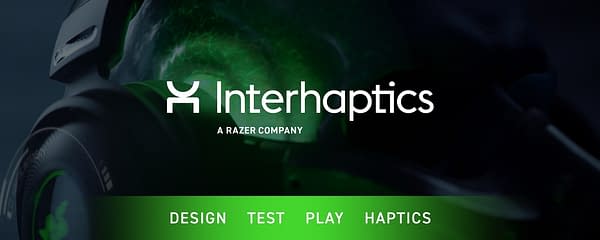 "Interhaptics, the leading haptic technology platform, has expanded its support to include PlayStation 5, PlayStation 4, Meta Quest 2, X-input controllers, iOS, and Android devices for game engines such as Unity and Unreal Engine. Additionally, the haptic composer software has been upgraded to include in-app testing for DualSense wireless controllers for PS5 and select Razer HyperSense headsets. Interhaptics can now deploy HD haptics on over 5 billion devices across multiple ecosystems. Developers can sign up for the waiting list for the Razer Kraken V3 HyperSense Dev Kit with programmable directional HD haptics at the Interhaptics website."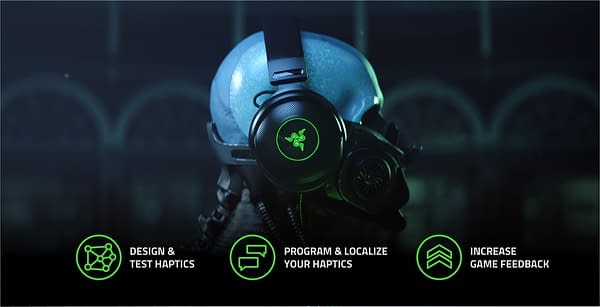 "At Razer, we are constantly pushing the boundaries of what's possible in gaming, and we know that haptics plays an essential role in creating the most immersive gaming experiences," said Eric Vezzoli, General Manager of Interhaptics. "With the introduction of directional HD haptic feedback for our HyperSense headsets, we're bringing PC gaming and VR to a previously unachievable level of player immersion. Players will now be able to physically feel effects as games creator intended, extending compatibility of our toolsets to a near-universal level across game engines and haptic-compatible hardware."
---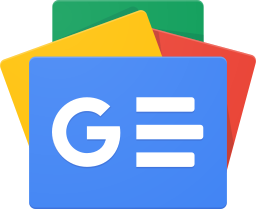 Stay up-to-date and support the site by following Bleeding Cool on Google News today!