Realtalk: Where's Our God of War Review?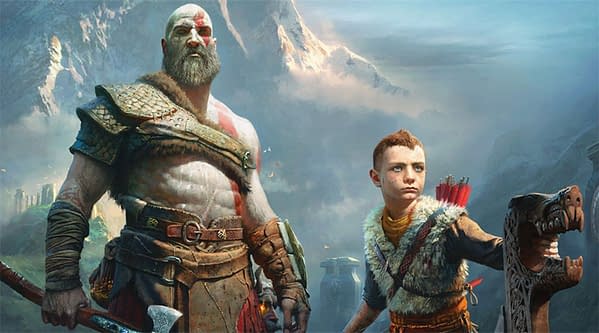 Pretty much every single human who plays video games even casually is talking about God of War, waiting for that counter to tick down. Many sites and publications have already released their reviews for the game, so you've got to be asking: how could Bleeding Cool ignore this?
Well, we can't. And we don't want to. We're as excited for God of War as the next person. The problem is that Sony will not work with us on reviews of their games at this time. Essentially, they don't like the look of us. Our site, that is. Which, I'm sure some of you will agree with. (I'm withholding my own personal opinion for the sake of not angering my bosses).
So, unlike everyone else who got a copy of the game weeks before release, we're stuck waiting until Midnight like the rest of you. Which means you can expect to see our review sometime early next week. My goal at this time is to have it finished and reviewed by Tuesday, but if you didn't notice, I've got a whole lot of eSport happening, so it might get pushed to Wednesday.
We hope you appreciate the transparency on this, and, since we didn't get a free version of the game from Sony, you could argue our review will be at least slightly more honest. Put our own dollars on the line here, after all.