Rebellion Announces "Zombie Army 4: Dead War" For February 2020
Rebellion officially announced today that Zombie Army 4: Dead War would be released on Pc, Xbox One and PS4 on February 4th, 2020. Along with the announcement game a number of videos, which we have for you here, showing off things like the collector's edition and a proper demo. This is some of the same stuff we experienced back at E3 2019. Enjoy all the zombie mayhem as we wait for the game to come out in five months.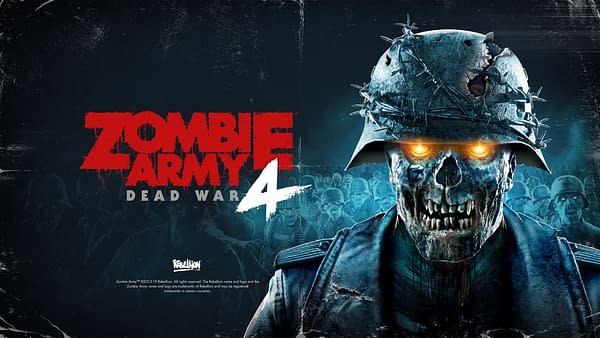 The year is 1946. Europe lies in ruins, torn apart by the nefarious "Plan Z." A brave band of heroes cast the Führer into hell but little do they know. Hitler's hordes are back for more in this spine-chilling shooter from the makers of Sniper Elite 4! From Venetian canals gurgling with death to a Croatian zoo now home to mortal terror, and pouncing, bloodthirsty Creepers to grotesque, zombified tanks, demonically possessed and able to spawn undead at will! Abominable occult enemies, epic weapons and a harrowing new campaign for 1-4 players await in 1940s Europe, as you fight to save humankind from undead Armageddon! Brace yourself for a Mediterranean nightmare in the post-World War 2 hellscape of Zombie Army 4!