Red Bull Solo Q Returns For 2023, Championships Headed To London
Those looking to prove their might in League Of Legends 1-v-1 have a chance once more as Red Bull Solo Q returns this year.
---
Red Bull Solo Q, the biggest 1-v-1 League Of Legends competition around, is returning starting this month, with the championships happening in the UK. If you're not familiar with this version of competition, it plays out like regular esports tournaments for the game; only the twist with this one is that they play to First Blood, crowning a winner by taking down the opponent's tower, or reaching a 100-minion score to claim victory. This year's circuit will feature 18 National and a number of International Qualifiers, with winners going for bragging rights as well as a €10K prize pool. We have more details on the event below as they are currently taking signups.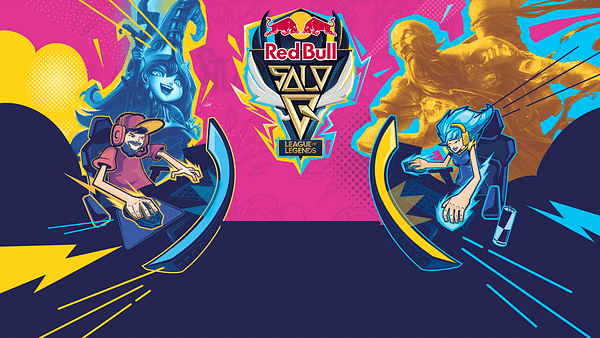 Starting from February, national events in 18 countries across Europe, MEWA, North and South America will commence, with additional international regional qualifiers for players in NA, EU and LATAM to secure the final lineup headed to the Red Bull Solo Q World Final in May. The Red Bull Gaming Sphere in London will host the pinnacle of the competition. The winners of each national and international qualifier will also be offered an exclusive experience at MSI, alongside the Red Bull Solo Q World Finals, where players will represent their country and region with hopes to follow the footsteps of Red Bull Solo Q Champions who have continued their success in the League of Legends scene.
Players from the countries listed here can look forward to their national campaigns starting shortly: Argentina, Austria, Belgium, Brazil, Bulgaria, Canada, Chile, Colombia, Denmark, Egypt, France, Greece, Hungary, Latvia and Turkey. More information about each national campaign can be found on the Red Bull website. For those not part of the listed countries above, they will still have a chance to participate in regional qualifiers with a spot at the Red Bull Solo Q World Finals up for grabs. Regional qualifiers will begin on April 13th, with the first qualifier taking place in North America. Additional qualifiers for EUW, LATAM and NA will take place throughout April and May.