In our long, long, loooong quest to find a great gaming laptop, our journey took us to a company specifically making awesome towers and laptops: Xidax. If you haven't heard of them before, they're a company based in Utah that has been making some waves by being a sponsor and equipment provider to many regional esports tournaments. When we got a look at all the gear they produce both for personal and professional use, we were mighty impressed, but we needed to test it for ourselves and see how one of their best gaming laptops holds up.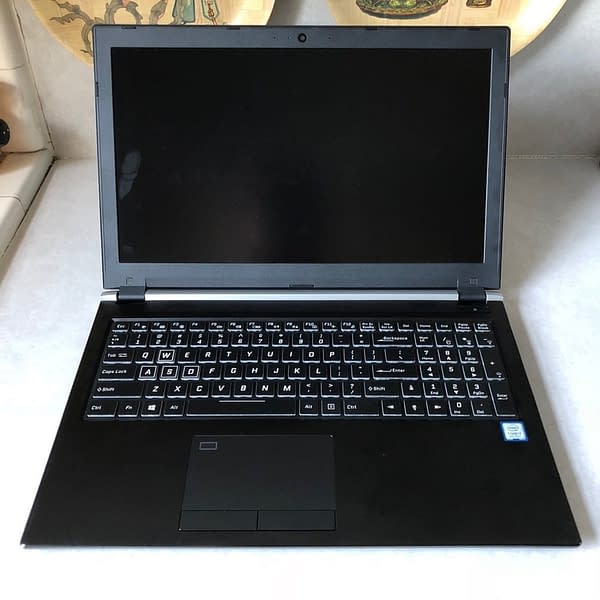 The specific model we were given was the XMT-7, which is a 15.6" 1080p 4K system. We needed something that could handle anything Steam and Xbox had to throw at it, which included the ability to play VR titles using at least the Oculus Rift. So we scored a 16GB memory with DDR4 2400Mhz RAM, using the 8th Generation Intel® Core i7-8750H Processor ( 2.2 GHz ), 9MB Smart Cache, powered by a Smart Li-ION battery pack.
The chassis itself is a Style Note design in black because of course, we wanted black. For memory, we had an M.2 Solid State drive installed with 500GB, along with a Western Digital Black 500GB drive as both storage and memory backup. Software wise we have Windows 10 Home Premium 64-Bit as the OS, along with some key software additions for virus and malware protection.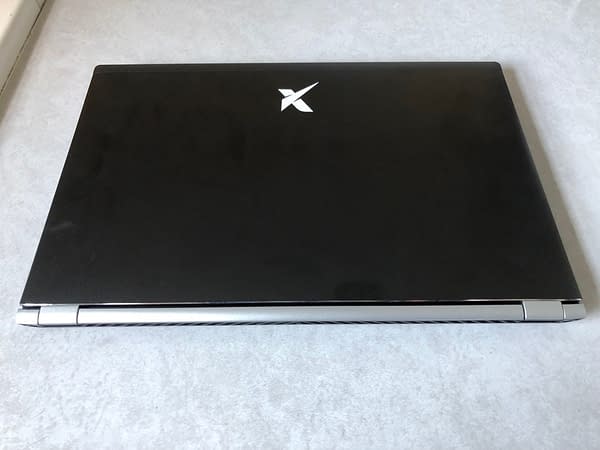 On the graphics side of things, we scored a Switchable GPU with NVIDIA GeForce GTX 1060 GPU and Intel UHD 630 Graphics, supporting NVIDIA Surround View with one HDMI and two mini DP ports. The system came with an HD audio interface, S/PDIF Digital output, a built-in array mic, and two speakers.
The mouse was taken care of with and integrated touchpad with Microsoft PTP multi-gesture and scrolling function (complete with Kensington lock and an area fingerprint reader, and a full AC-in system for cooling. Leaving the rest of the ports taken by two Mini DisplayPort 1.3 output ports, two USB 3.1 Gen 2 Ports (Type C), three USB 3.0 Ports, a 2-in-1 Audio Jack for optical output, one mic jack, and one RJ-45 LAN (10/100/1000Mbps).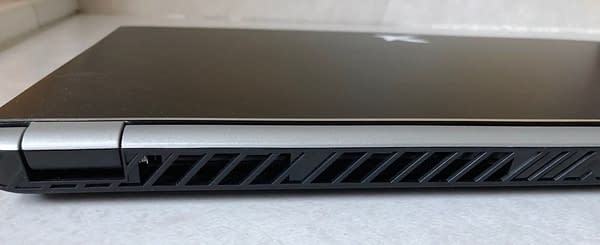 Now, we got a lot of the technical specs out of the way early on because when it comes down to it, people who love hardware are interested in what they're fully getting, and you should be aware of how powerful the system you have is. But when you're dealing with an average gamer who may not know everything there is to know about what's inside, they're more interested in the performance of the system and what they're going to be dealing with after they get the rundown of what's inside. So the rest of the review will focus on how Xidax's XMT-7 performs when put to the test.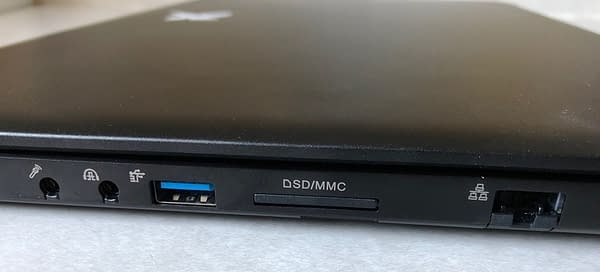 First off, the unit weight 5.5 lbs. It's not the lightest laptop, but it's not so heavy that it's going to weigh your bag down. While the chassis is sound, it is not by any means able to take a beating. Like all laptops, you need to take great care of this or find proper protection for it. All of the ports work well and have zero issues connecting anything we hooked up.
Just for fun, I hooked up a Logitech mouse, a Razer game controller, and a Blue microphone all at once to test connectivity and different tech getting along. Everything worked great while their respective software to do the light show on each one ran fine. That also included running the HDMI over to my Roku TV to broadcast what I was doing on a bigger monitor.

So, you're probably asking yourself how it does for heat when I've got all those attachments running at the same time. Surprisingly well. I've had experience with MacBooks and various different laptop companies running windows, and the one thing that annoys me is the heat that eventually comes off the bottom. At some point, you do get pissed off and wonder what the point of a laptop is if it can't sit in your lap for longer than five minutes.
Xidax's model does have heat coming off the bottom, but it's not the kind that's going to be scorching hot or requires me to take a break for an hour while it cools. The fans built into this system do their job amazingly, and while they may be a tad louder than you might expect from a system like this, they work perfectly to keep the temperature down and keep you rolling through a game longer.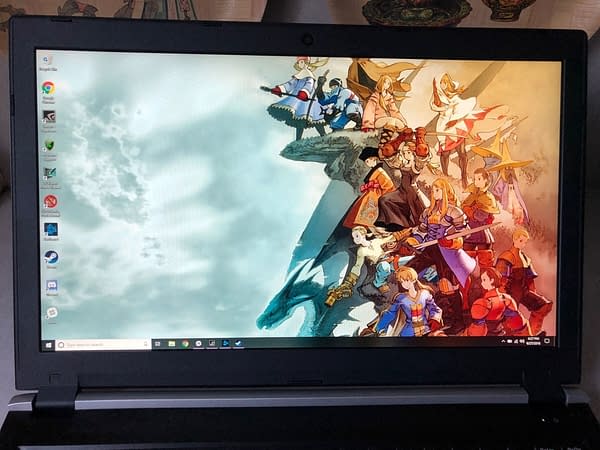 The monitor is about as crisp as you could hope for out of a laptop — this thing looks beautiful from about any angle. We ran it through the gamut of showing off different YouTube clips in different resolutions, streaming live on Twitch as well as watching multiple Twitch feeds, playing our digital copy of Rogue One, importing videos from USB that had never been played on it before, messing with all of the color settings, etc. There's nothing to complain about when it comes to the display, as you're getting a crystal clear picture with few flaws or any degradation, even after prolonged use where we were playing a few games during a 10-hour session. This thing went the distance and never once showed signs of having an issue.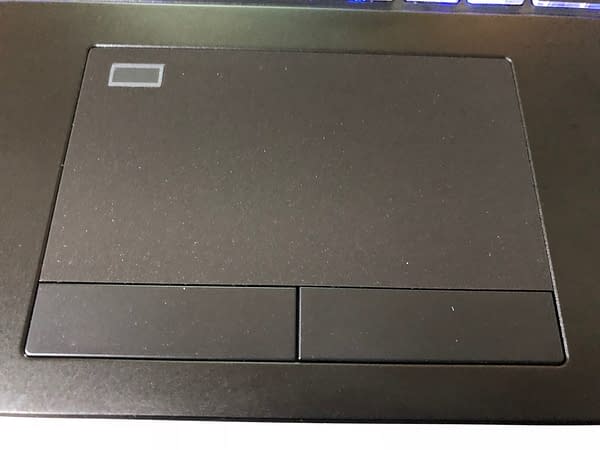 For multitasking purposes, the mouse and keyboard serve their functions just fine. I enjoyed having the ability to log into my system with just a fingerprint, and then being able to use the touchpad immediately without any weird sensitivity issues. You can customize the DPI and how well it registers your finger to make sure you're not doing any weird swipes or scrolling. As confusing to the system as it may be, you can run a regular mouse to it and have zero issues swapping between the two.
As for the keys, these are well lit and completely customizable. There's a dashboard system that Xidax installed to give you a readout of everything happening with the system, which includes the ability to program macros and keystrokes specific to your gaming needs, along with the ability to color coordinate a system for any game you need.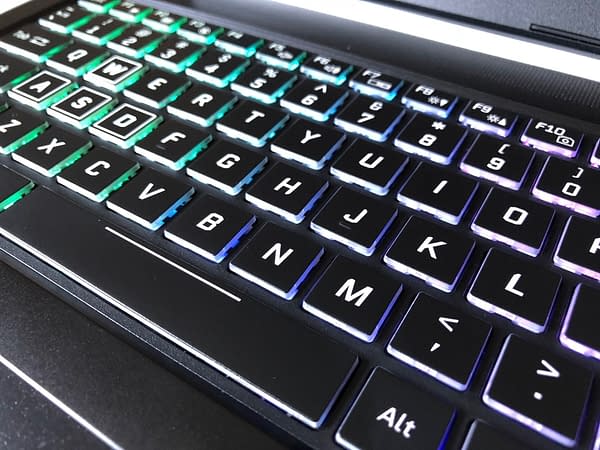 When it came to game quality, I was mighty impressed by how it could handle itself. So we ran a number of tests with different games and settings, but the true test for me was playing Overwatch in a coffee shop on their Wi-Fi. I was able to go in, play matches, win a few, lose a couple, all without any connectivity issues. The laptop kept a steady connection and was able to send me the feedback to my matches flawlessly. Prior to this, connectivity in this shop with other laptops was spotty and constantly ran into problems staying in a match. Not so much with the Xidax model, and nothing changed about the shop's connectivity or the game. What we're trying to get at here is that this is probably one of the best laptops we've ever played on for remote or mobile gaming.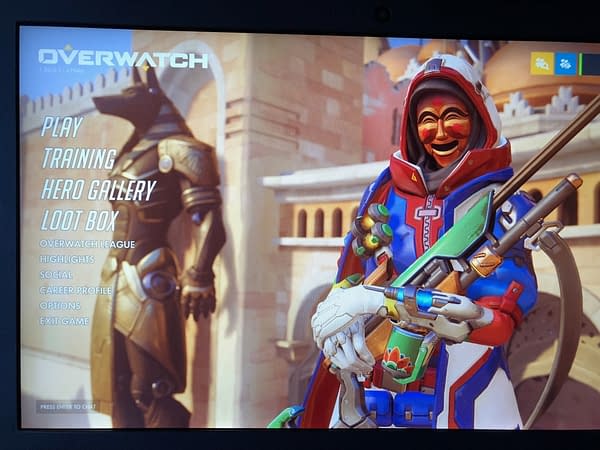 Xidax is about as close to gaming nirvana that I could reach in my years playing. I've tested a lot of units and experimented with different builds from the standard models to the tricked-out-on-a-budget types. This is, hands down, one of the best systems we've played on in the past five years, and they're going to be really hard to top. The only hurdle some gamers are going to have when it comes to the system is the pricing, which starts around $1,700. However, when doing a price comparison to other major brands on the market that say they do the same thing, not only is the price within reason, it actually is cheaper than some big-name brands.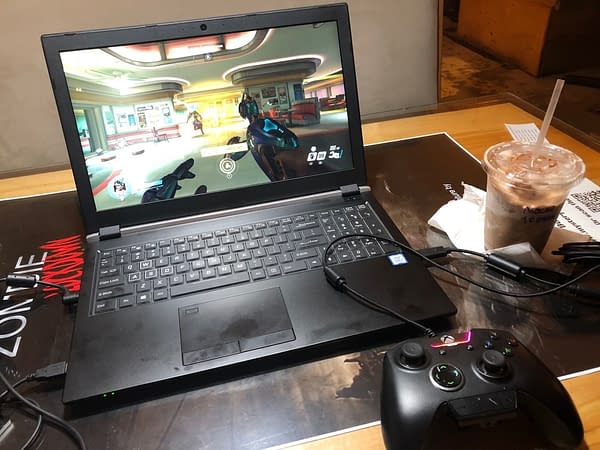 If you're looking for a damn good gaming laptop that can also serve as a personal PC that multitasks, the XMT-7 is a fine choice that won't let you down. However, like with any device you get over $500, we recommend getting a warranty on it just in case you end up having any issues or somehow push it beyond its limits. If we ever get the chance to test this system against others head-to-head, we certainly welcome the challenge. But for now, we have to praise the company for putting together such an impressive system. If you are a pro gamer or an esports player, you should definitely look into their gear immediately.
Enjoyed this article? Share it!