September is still summer right? Because Red Dead Online's Summer Update will be coming in hot on September 10, 2019. The update will bring the first three Frontier Pursuits, which are an ongoing series of Roles for players to take on. These Roles are designed to give players a wide array of themed activities that each offer unique items, skills and more as they progress through each Role. Additionally, the update comes with improvements to player controls for quicker and more responsive movement in all phases of combat, the ability to redesign your character's appearance without losing progress, greater damage resistance while playing Defensive, new ability cards, daily challenges, and more dynamic events.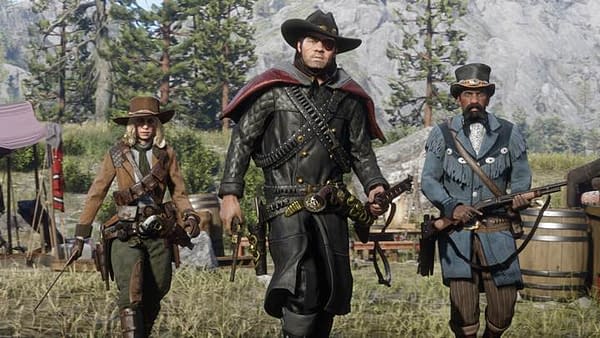 The first three Roles are The Bounty Hunter, the Trader, and the Collector. Each Role will give players new pursuits to embark on, and unique items and skills to pick up as rewards. Naturally, as Red Dead Online continues, new Frontier Pursuits will be added to give players new Roles and choices.
Each Role will earn Role XP as players complete Role activities, in order to progress through all 20 Role Ranks. Every 5 ranks, players will earn a new tier of distinction from Novice to Distinguished. Players that make it to the Distinguished rank will earn a ton of new skills, advanced camp sytles, and Role-specific cosmetic items.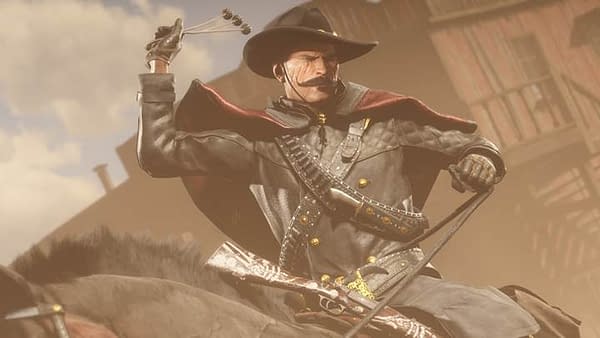 The Bounty Hunter is one of the first Roles Red Dead Online players can pick up, and they'll be able to get started as a Bounty Hunter the moment they meet the Legendary Bounty Hunter in Rhodes and purchase a Bounty Hunter License. The license costs 15 Gold Bars, though Twitch Prime Members who link their Twitch and Rockstar Games Social Club accounts by Sunday September 8 will get the Bounty Hunter License for free.
Licensed Bounty Hunters can pick up work on bounty boards located near law offices, post offices, and train stations across the states. Naturally those tasks will include taking down low-level criminals and notorious outlaws. However, if players make it to Bounty Hunter Rank 12, they can take down other players with bounties of $20 or more.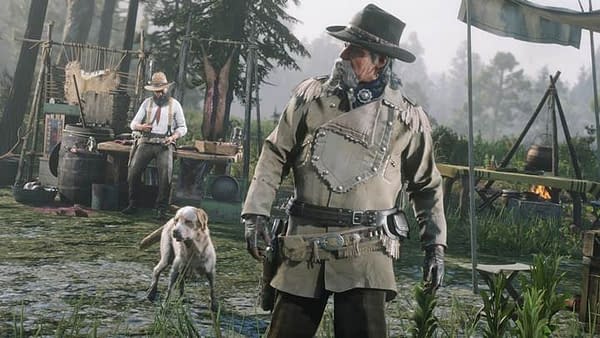 For those who would rather pursue their Captialist dreams, trusted camp companion Cripps is looking to open up a trading outpost. By becoming a partner in the Cripps Trading Company, players can develop a thriving business by combining Cripps' lifetime of working with materials and the player's skills at hunting and securing the frontier.
The buy-in for the Cripps Trading Company is 15 Gold Bars, as you'll need to be the one to purchase a Butcher's table for your trading outpost. PlayStation 4 players will get the Butcher's Table for free.
As a Trader, players will provide Cripps with Materials by hunting animals – pristine pelts and carcasses will provide better yields. They can also take on Resupply Missions to acquire additional necessities. Once supplied, Cripps will begin turning the materials into sellable goods, which can then be sent out on low-risk local deliveries for payment or across greater distances for a premium.
By ranking up your Trader Role, you'll even be able to use your camp dog to warn of incoming attacks and raids.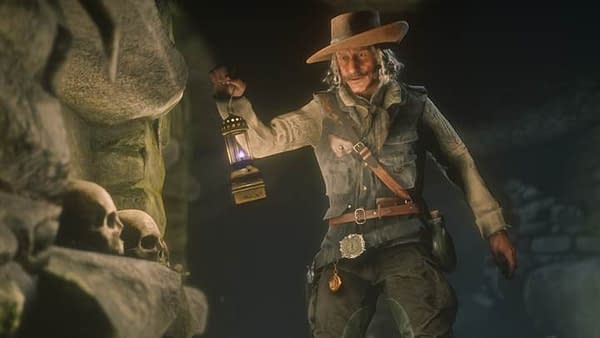 For those who would rather collect shiny things rather than sell animal pelts, the Collector Role tasks players with finding and securing rare items. Players can become Collectors by finding Madam Nazar and purchasing the Collector's Bag for 15 Gold Bars. Alternatively, if you've collected all 54 hidden playing cards in GTA Online, you can earn the bag for free.
Collector's will explore the world to find valuable treasures like discarded Tarot cards, buried treasures, and hidden family heirlooms.
As players progress in Collector Ranks, they'll be able to unlock enhanced searching skills, more useful tools, and increased carrying capacities.
Enjoyed this article? Share it!