The second major adventure book to come out from Dungeons & Dragons this year was the awesome but intimidating Waterdeep: Dungeon of the Mad Mage. One of the few in 5th Edition that serves as a second part to a previous adventure. the last one being Waterdeep: Dragon Heist released a couple months prior. Where the previous book served as a classic D&D adventure that would get people into the game at levels 1-5 and teach new and returning adventures how fun the game could be, this new book is meant to be a greater challenge after that for levels 5-20. But how well does it hold up as an adventure compared to the buildup and others in the series? I made a level 17 rouge with a set of friends and plunged into the depths for this review.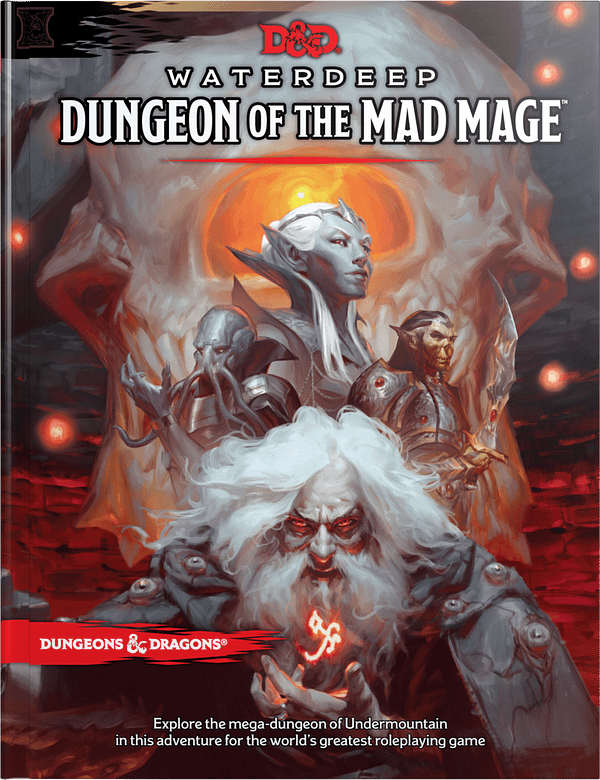 So let's get a little backstory out of the way. The gist of this adventure centers around The Undermountain, located in Mount Waterdeep. If that sounds familiar to newer players, it should, because it's the mountain next to Waterdeep that the town sits in the shadow of. A quick history lesson for you, sans some finer talking points, is that once upon a time there was a crazy old wizard named Halaster Blackcloak who dove deep into the mountain's labyrinth and dealt with many of its old inhabitants, while also taking up residence himself and claiming the many dungeons for his own. Now he sits well beneath the mountain, conducting his own experiments and traveling to different planes of existence for new creatures.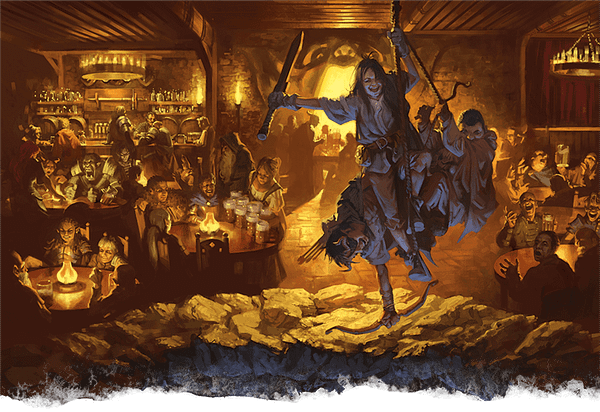 Occasionally he gets some apprentices, but more often than not he gets adventurers who decide to head down into the depths and see what's there. One such adventurer was Durnan, who came back alive with tons of riches. He demolished the tower that Halestar used to have and built the Yawning Portal tavern right over it, but kept the remaining hole where the tower once stood in the middle of his tavern. Now if you feel like trying your luck, you can pay the man some money to be lowered down into the hole and try to claim some riches for yourself. And that's where you find yourself at the start of the adventure: either taking up one of a few different quests to go down and find specific items, or simply diving head first into the unknown for your own curiosity.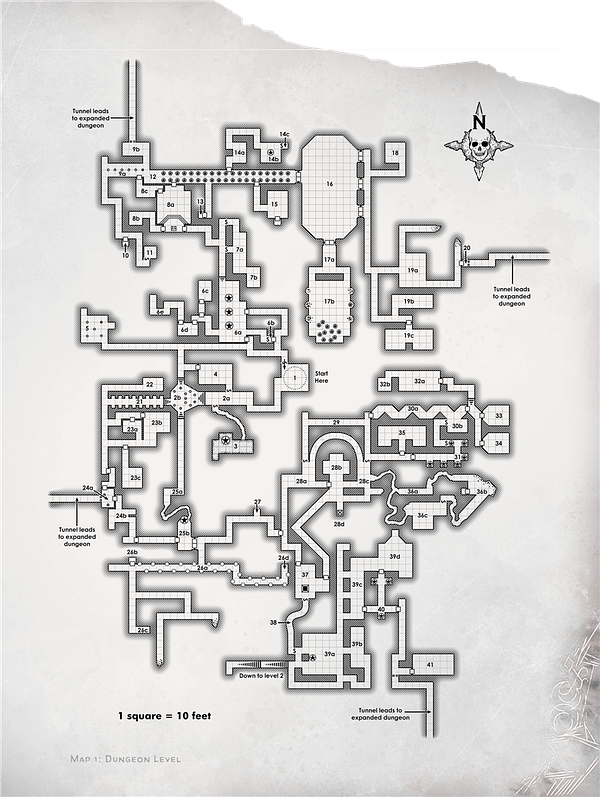 As you can see from the map above, which we're using as an example, this book is nothing to scoff at, even for experienced adventurers. Just the first damn level looks like a rejected blueprint for Tomb of Horrors. The crew at D&D went through and snagged materials from seven different books and adventures going back to 1991 as a reference point and guide to do everything found here justice, and then added their own set of horrors around every corner. This dungeon, nay, this entire book was designed to be an experiment in how good you are at your skill sheet. No one person can navigate this thing and it requires a decently balanced team of tanks, runners, healers, and magicians to make it through a lot of the peril.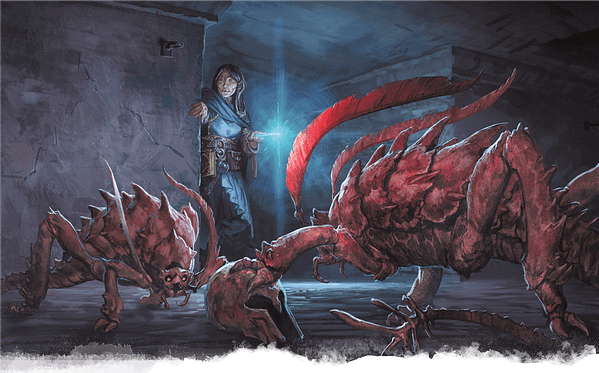 For Dungeon Masters, this is basically a playground for you. If you have fun messing with players and putting them in situations where they need to think on their feet while also dealing with combat, you'll be right at home. You can present your players with dozens of paths where they can head into any number of directions, but very few of them lead into the pit of where they need to go. Essentially, if you wanted to make an entire campaign out of going through the Undermountain and clearing it out of everything in sight, you could absolutely do that.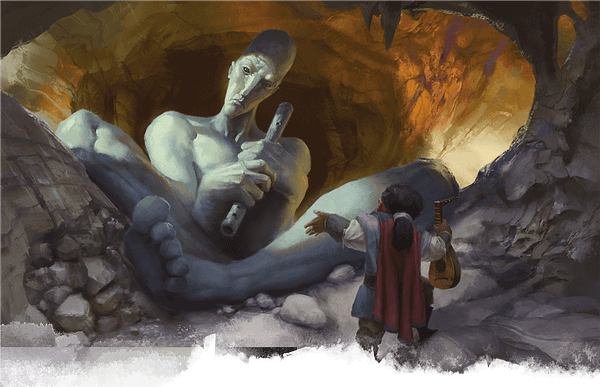 However, there's a lot to explore in the dungeons as the crew went to great lengths to basically make it a world within a world. You have opportunities down in these halls that few are ever presented with above ground or in other towns in the realms. There are weird little sidequests in every level of the dungeon that play a role in the history of these caves and how the Undermountain came to be. This is hardcore D&D lore on steroids, with a pinch of danger where you may or may not be able to escape in the process. If that aspect doesn't at least tingle the back of the hairs on your neck as a DM, I'm not sure what else would.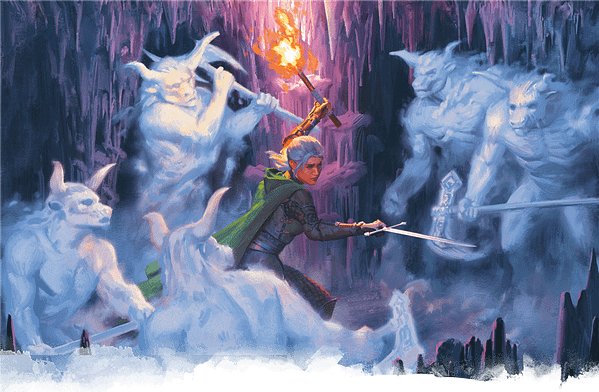 As far as players go, this is a leveling-up experience in one single book. The way the dungeons are designs is that certain levels have enough battles and experience points to get you near or at a certain level each time you dive down. There are 23 levels to the dungeon in all, and by the time you're getting close to where the Mad Mage calls home, you should be high enough in experience and spellcasting and skills to where about a dozen different dangers could come your way and they'll be like fleas on a dog. Granted, there are some beasts and creatures down here that will make your blood curdle. There are others down here that will just make you feel sad for their fate as they are doomed to exist in this place alone and never return.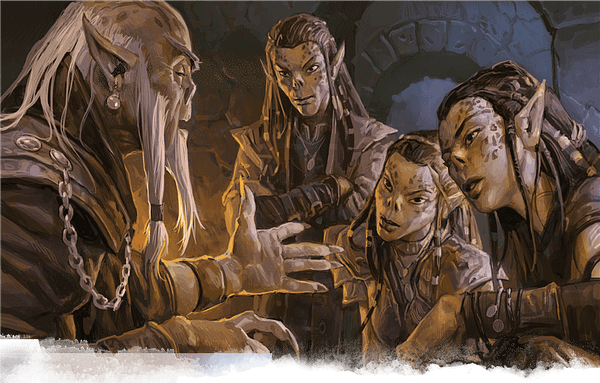 One of the biggest challenges you'll have as players are when you hit the last three layers of the dungeon. In all honesty, they could have just called these levels "Boss Rush Mode" and it would have fit perfectly. We're not going to spoil anything for you or how the story pans out, but let's be honest, you need to be on your game when you get down to this level of the game because it will chew you up and spit you out. Even if you manage to survive and rest through some of these, it doesn't get any easier from here. I enjoyed this section because it forced me to be a team player and not rush off to find traps and scout enemies. My team needed me and I needed them. So if you're not good at teamwork, you will be by the time this section is over.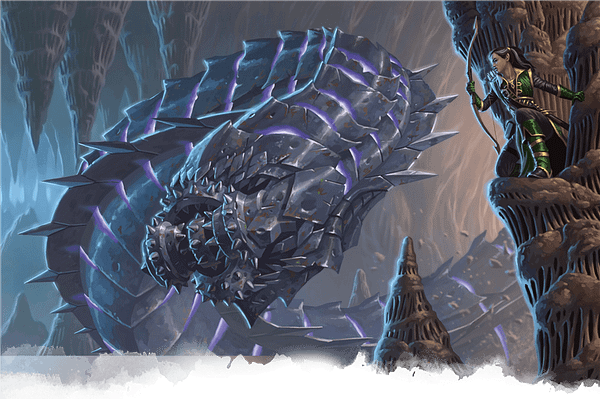 As a bit of a sidebar, there's a lot to this book that is just insane and out of this world. Like, if you think you need to travel to different planes of existence to find insanity (which we'll discuss when we get to Ravnica), then you really have delved into some of these absolutely mind-altering states of dungeonering. There are tons of magical items in store for those who like to loot and make their magical classes even more powerful, but some of them come at a high cost. There are also tons of treasures that, if your DM manages to keep the campaign running long enough for you to spend them, you could basically be some of the richest adventures in all of Waterdeep. As Q from Star Trek would say, "It's wondrous, with treasures to satiate desires both subtle and gross. But it's not for the timid."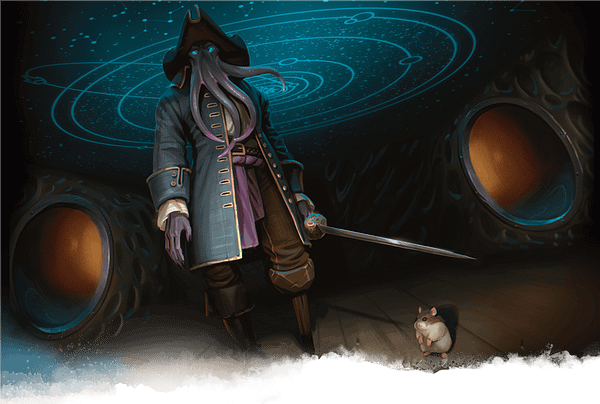 Overall, Dungeons & Dragons did a good job with Dungeon of the Mad Mage, but I can say as an experienced player, it's not for everyone. You could have named this book Endurance Tests and it would be absolutely accurate, as these caves and walls and dark holes are almost entirely made up of battles and near-death experiences. If all you ever love to do in D&D is fight monsters and level up with very little storyline going on, then this is for you. But if you're looking for much more substance than finding gold, killing things, and finding out what's up with this wizard in the basement, there are other tomes in 5th Edition that would serve you better. It's not a bad book, it's not a great book, but it is right in the middle.
Enjoyed this article? Share it!