Greetings, loyal readers! Last night, under the light of a disgustingly clear moon, I received two boxed sets from Gams Workshop, the company responsible for Warhammer 40,000, Warhammer: Age of Sigmar, and other specialty wargames. One of these I will discuss in a few days when I have adequate time to digest the contents, but today I want to review the Start Collecting! Maggotkin of Nurgle boxed set, great for reinforcing a Nurgle army in Age of Sigmar!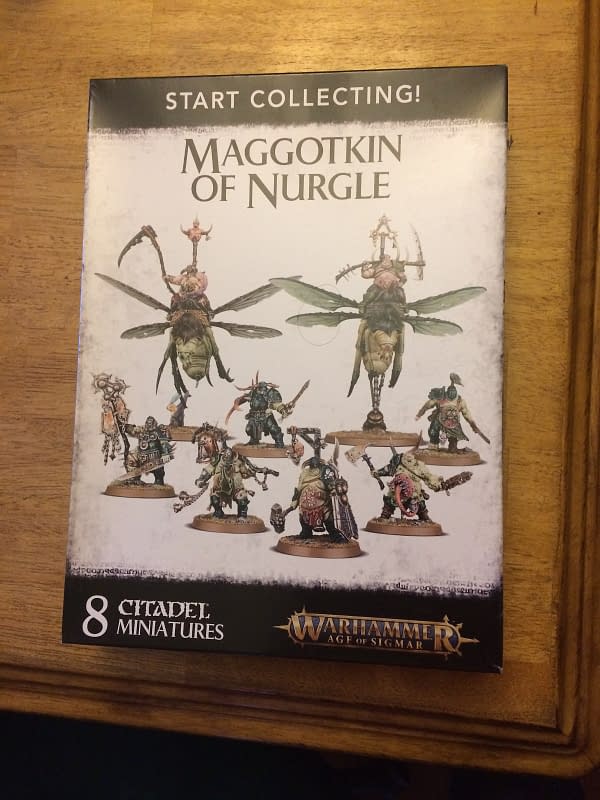 This boxed set contains all of the necessary sprues and bases for eight models: five Putrid Blightkings, two Pusgoyle Blightlords, and a Lord of Blights to lead the aforementioned units.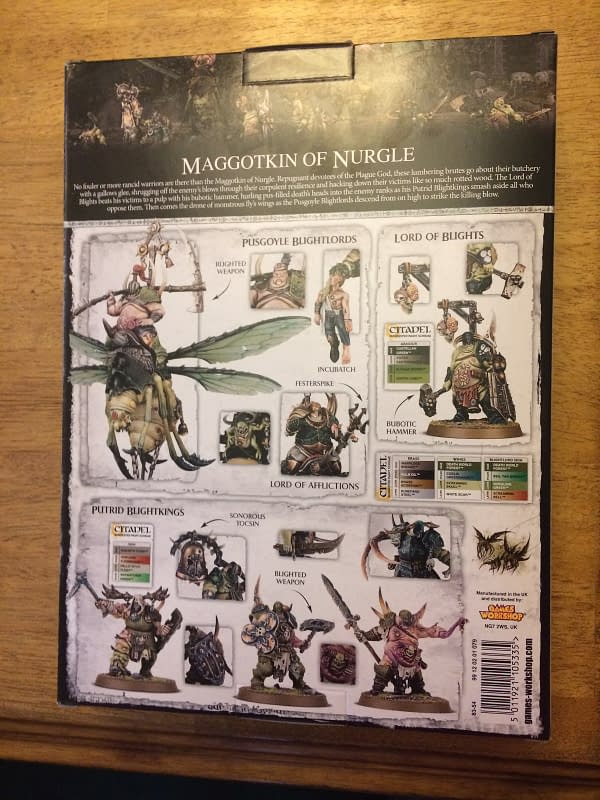 After having gone over the Start Collecting! Daemons of Nurgle boxed set and the Plague Drones therein, I can say I am a little bit intimidated to construct the Pusgoyle Blightlords (the bugs are a bit fiddly, so it's a concern that I deem pretty valid!), but everything else seems pretty solid to piece together.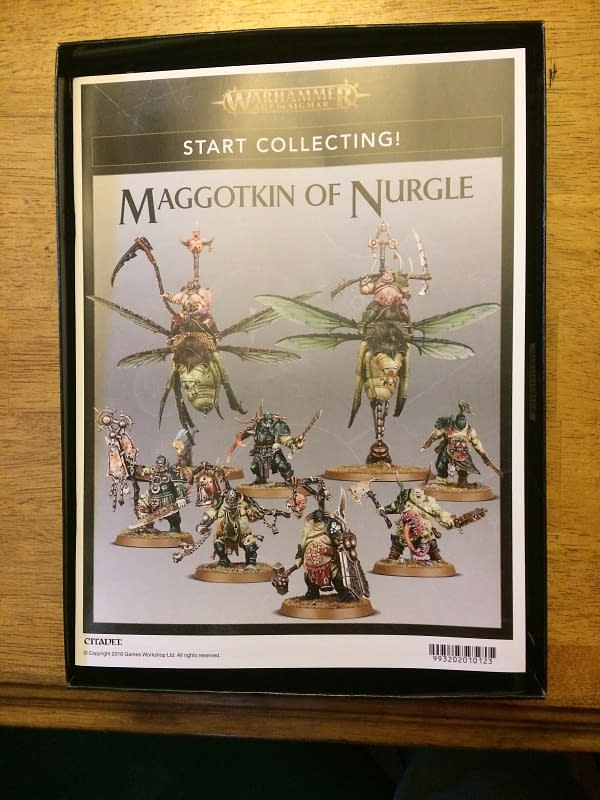 Ultimately, the box comes with four sets of sprues (five in total) – one Lord of Blights sprue (see below), one for the Putrid Blightkings, and three for the Pusgoyle Blightlords (see? Lots of parts! Consider me shaken.).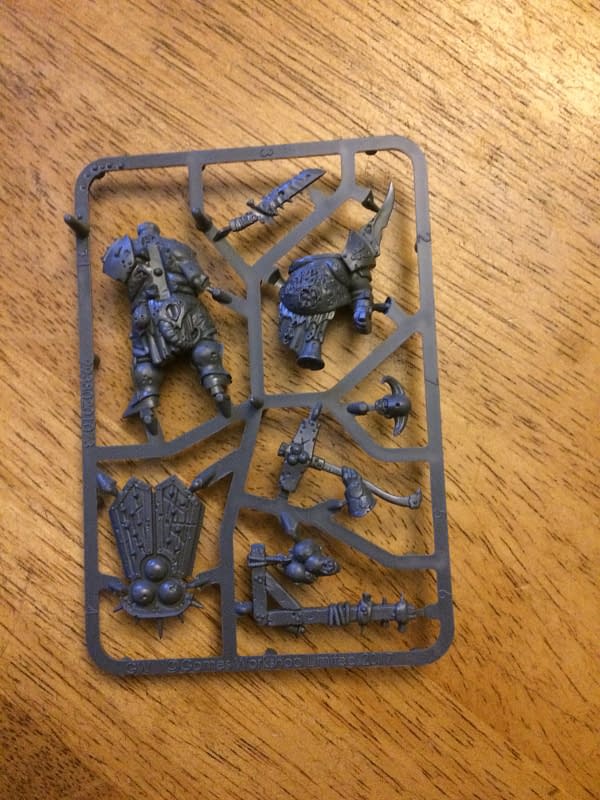 But in all seriousness, I'm inclined to rise to task and make these models look absolutely great. I think my biggest regret is that I don't have an airbrush to go over the Pusgoyles with. However, I feel that a simple set of brushes and the appropriate paints ought to do the trick anyhow.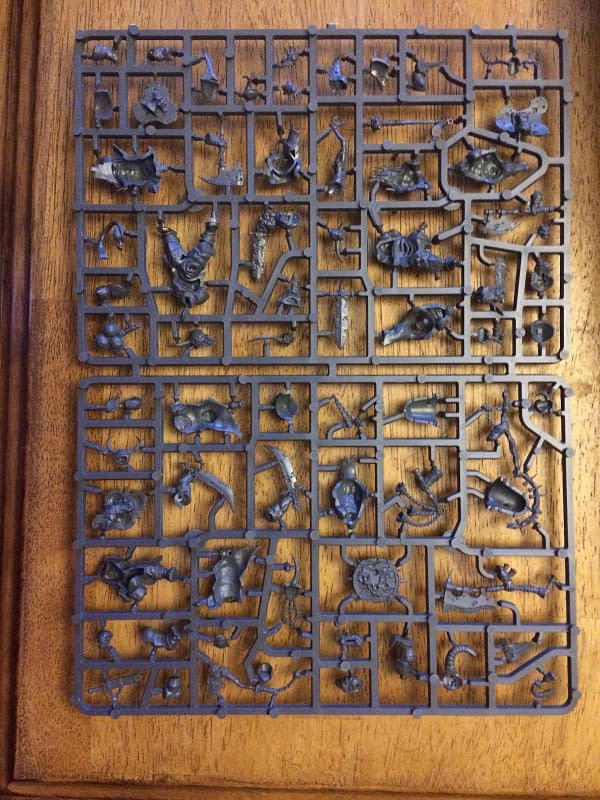 I think the only hurdle I need to factor in is the assembly of these models. I am presently waiting to get another unit of Blightkings for myself, and then I can put those together, but the Pusgoyles remain Pusgoyles, and I really need to size myself up before I do more with them.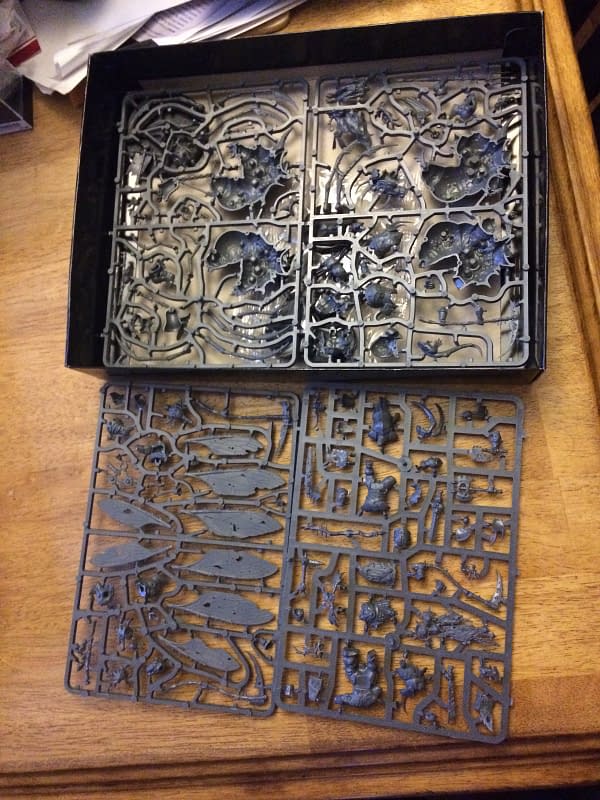 Regardless of my opinion on the Pusgoyles and how fragile models like that seem to appear, the Start Collecting! Maggotkin of Nurgle is an excellent buy for someone looking to expand their Nurgle army in Warhammer: Age of Sigmar. Sadly, these models don't have entries for use in Warhammer 40,000, so those who solely play that game will want to look for other models in the line if they want a strong battleline. For the rest of us, the recent errata on Putrid Blightking means that they're some of the most offensively-formidable battlelines out there.
What do you think? Are Nurgle's forces a force to be reckoned with? Should we all embrace the gifts that Nurgle bestows upon us all? Let us know!
Enjoyed this article? Share it!