Review: Secretlab Omega SoftWeave Series
A short time ago we received a new version of the Secretlab chairs, this one being one of their SoftWeave series in the form of an Omega gaming chair. We've had the chance to review a few chairs from the company and they all turn out pretty awesome, with one or two things that could be better. But this is the first one we've received that wasn't some form of leather and is primarily a fabric across the entire chair. SO how well does this one measure up compared to others of the same line? We parked it in front of our desk and living room TV for a few weeks and tried it out.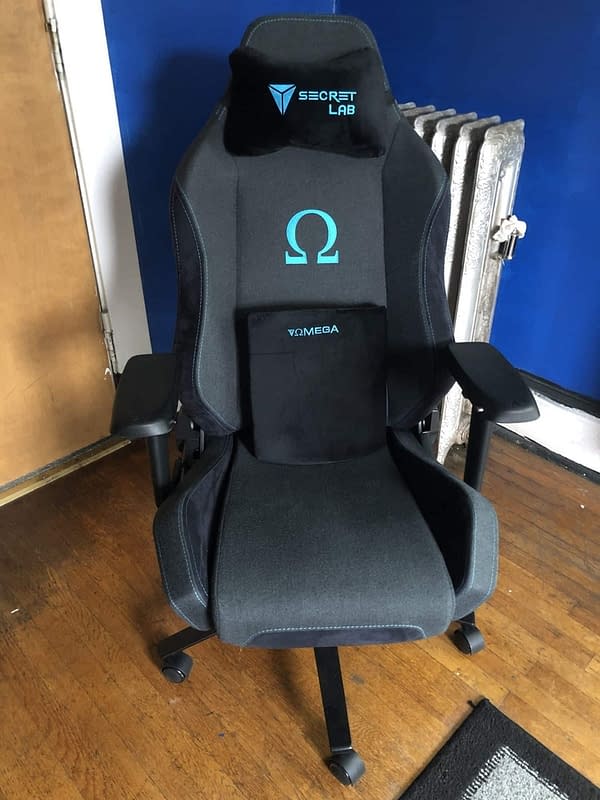 First off, let's talk about the feeling of it. This chair reminded me of the days when my grandpa owned a Lay-Z-Boy. It's comfortable the minute you sit in it and you don't immediately find yourself sliding into place like you would other gaming chairs of the same design. The soft fabric upholstery gives it an immediate worn-in feeling that I don't get with other chairs where I feel like I have to break them in. I also got this chair right as it was getting cold, so the fabric kept in much of the warmth during days when I would sit in it for a few hours. The back provided decent support while the seat was comfy and then some.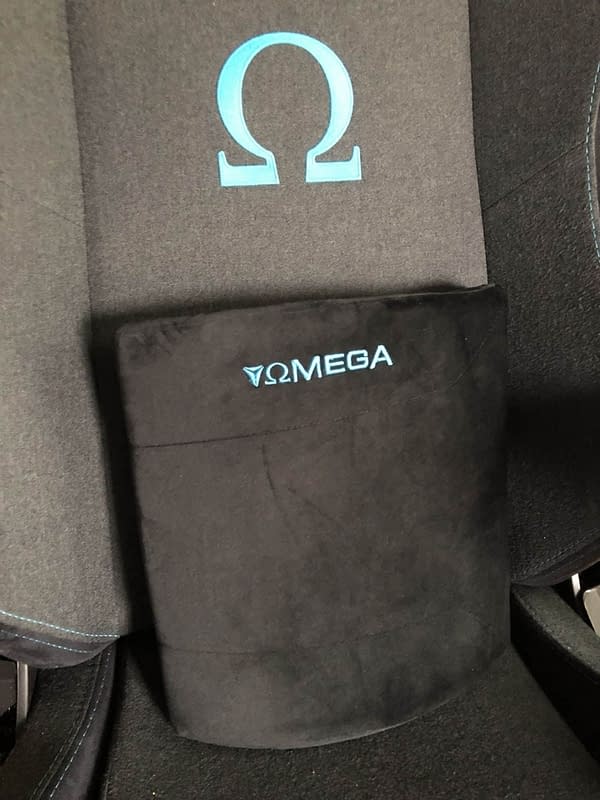 The chair came with a back pillow and a head pillow to add to the comfort, and they both did the job well, but I found myself not using the back support as much because the chair was already doing a great job. I'm sure there are people who can use it to their benefit, but for me, it was kinda useless. The armrests on this model have four different degrees of positioning, like a lot of Secretlab's chairs do. I kinda dig the rounded feeling at the end, but at the same time, they felt kinda short for my arms to rest on. There were times I kinda had to pick how I needed my arms to fall for a while, if not just resting my elbows on them.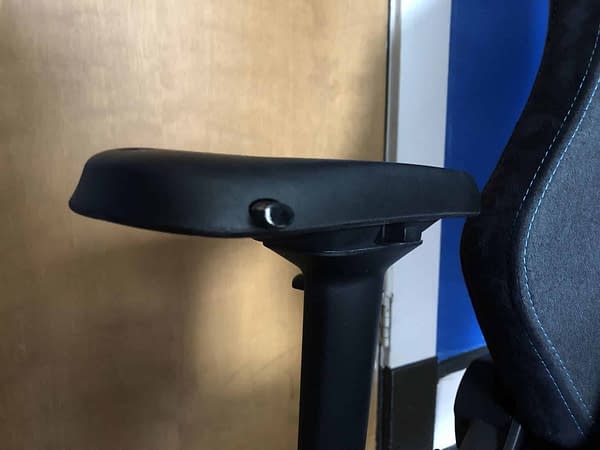 The chair comes standard with two different ways to position me on a tilt, including a full back adjustment and a free-form or locked in tilt control. There's really not much to say here as this comes standard with all gaming chairs these days, but I will say the fully reclined position was extremely comfortable. You hear stories of people saying they were able to sleep in their chairs after long gaming sessions, and it is true, people do nap in these things. So, of course, I took a nap in it to test it. It was one of the few times I woke up and didn't feel stiff in the back or the neck. Add that to the fabric or the padding however you wish, the point is it felt nice after I woke up.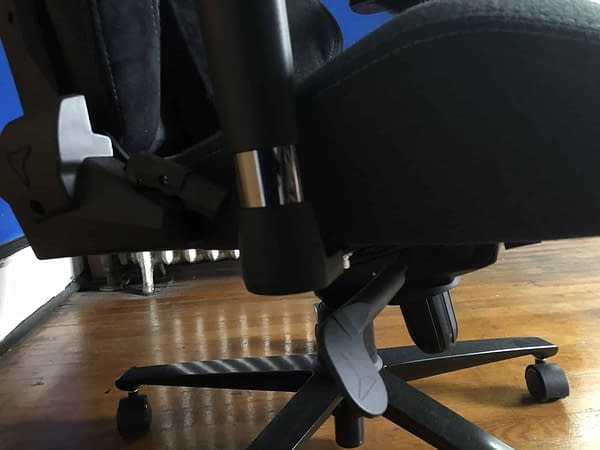 The wheels are also the standard set that you find on gaming chairs these days, but I will say that this set had a harder time rolling around on carpets and rugs than I've experienced in the past. I can't quite put my finger on why that is as I've tested Secretlab chairs before under the same circumstances, an Omega chair even with the same wheels, and had no issues before. Perhaps they changed the way these wheels were made for this particular chair? Can't quite tell. But they do work better on flat surfaces than on fabric.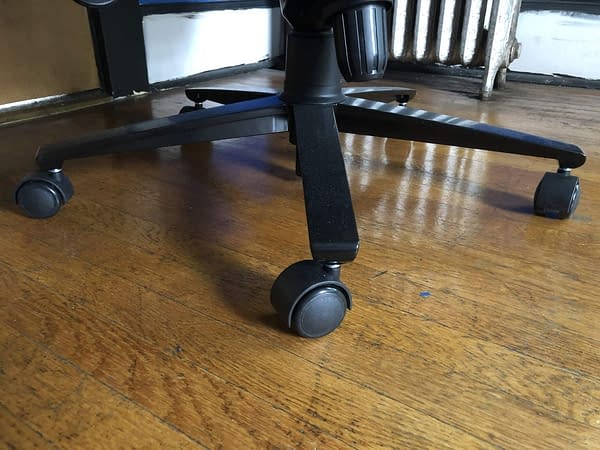 Overall, I really enjoyed the Secretlab Omega SoftWeave Series. It does everything I needed it to do with an added bit of comfort to compliment the series. I would highly recommend it for gamers who have no love for leather chairs and want something that feels more like a recliner chair, or those looking for a different kind of feeling to their gaming sessions. However, that feeling will cost you as the chairs in this form run around $350. So you get quality, but its a hefty price for it.