It's always cool to see something new come our way from Snakebyte, and the latest gaming item they sent us for review is their Headset Pro. This is their latest gaming headset to go out in multiple countries and markets specifically designed for PC gamers to get the most out of their audio experience, both in listening and chatting. But how well does it actually do the job? We cracked it open and played with it for a few hours for our official review.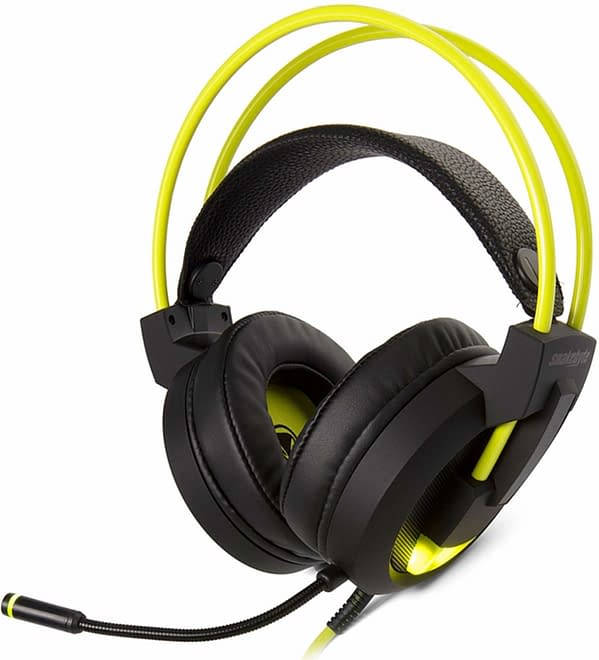 Let's start with the construction of this one, which is an oddity unto itself as you have two metal bands covered in yellow rubber which make up the primary frame, followed by a soft leather band across the top that serves as the primary rest of the unit on your head. While this looks awkward compared to other models, it surprisingly works well. However, making adjustments mid-game to the size may be a little off as I instinctively reached for the bars when it's the leather band you need to adjust. The earpieces are soft leather with added padding inside to sit comfortably on your ears, but unlike other models on the market, they don't have any kind of cooling gel or insulation to ease the heat. They come with a 50mm audio driver which we'll get to the performance of in a bit.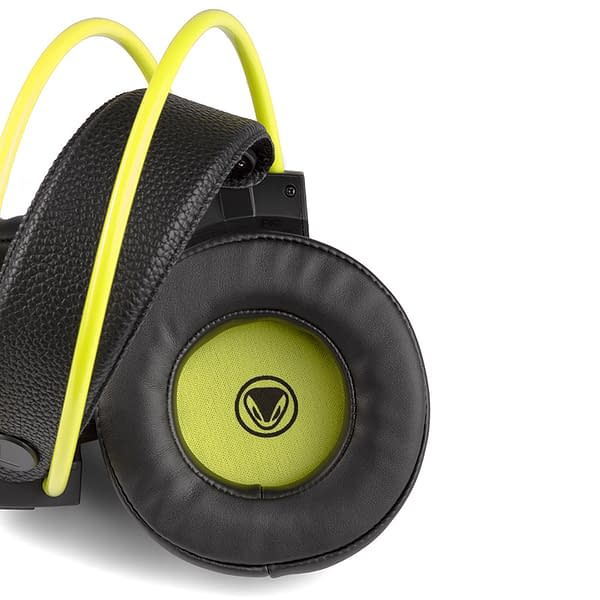 The Headset Pro is a wired unit and comes with volume control and a mute button along a 2m cable. The cable itself is pretty thick and can take a beating if you really wanted to, which I enjoyed compared to other models that have a thinner cable. The mute button is an LED light, which I thought was a pretty genius move to find quickly or in the dark. Although not too hard to find considering the controller on the cord is so big you'd be pressed to not be able to find it, as you can see below. It connects with a standard USB plug with nothing fancy about it beyond the idea that this is what powers the headset. You get a 120° adjustable microphone that adjusts well with crystal clear audio being piped in that was great to listen to over Black Ops 4 and Overwatch.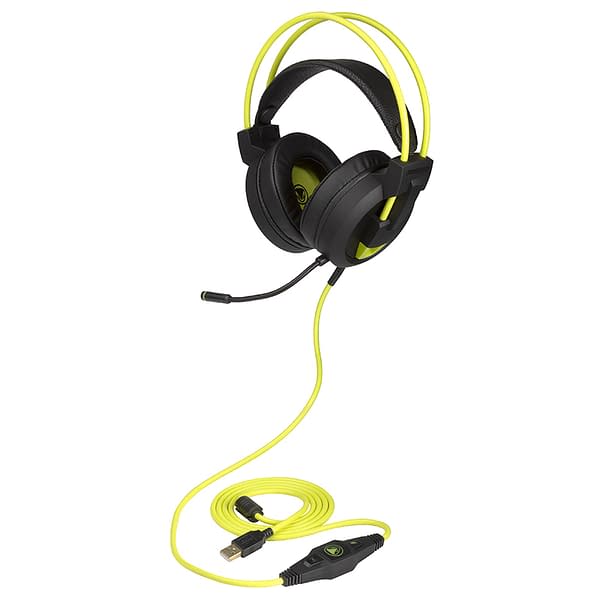 As to the audio performance itself, this is a pretty good headset. It's got a 7.1 Sound Channel along with a Sonic Vibration system that essentially gives you surround sound along with a bit of sensation to the device do you feel like you're int he middle of the action. I tried this out with a number of video games from my library, as well as playing iTunes music, watching some YouTube videos and Twitch streams, as well as some podcasts. It does the job quite nicely. The one area that I had an issue with is the noise reduction from outside, as I was still able to hear people knock on my door or my phone ring in the middle of gaming sessions. So it isn't totally noise killing if that's something you're looking for.
Overall, the Snakebyte Headset Pro is a decent gaming headset. It's not what I would call the best of the best, but it's better than some around the same price range. Which it currently sits around $40 for a pair. Not a bad price if you're looking for something on the cheaper side that can get the job done. But there are a few things here and there that prevent it from being perfect. So if you're running low on cash and need something that can get the job done with decent audio options, this is your headset.
Enjoyed this article? Share it!