This month, Dark Horse Comics released a new book for The Legend Of Zelda. But before we jump into that one, we wanted to take a look at the last one they released. The Legend Of Zelda: Art & Artifacts was released last year as a companion piece to the original Hyrule Historia book that the company worked on with Nintendo. Much like the first book, this is a hefty beast full of information, but what's inside is both complex yet simplistic.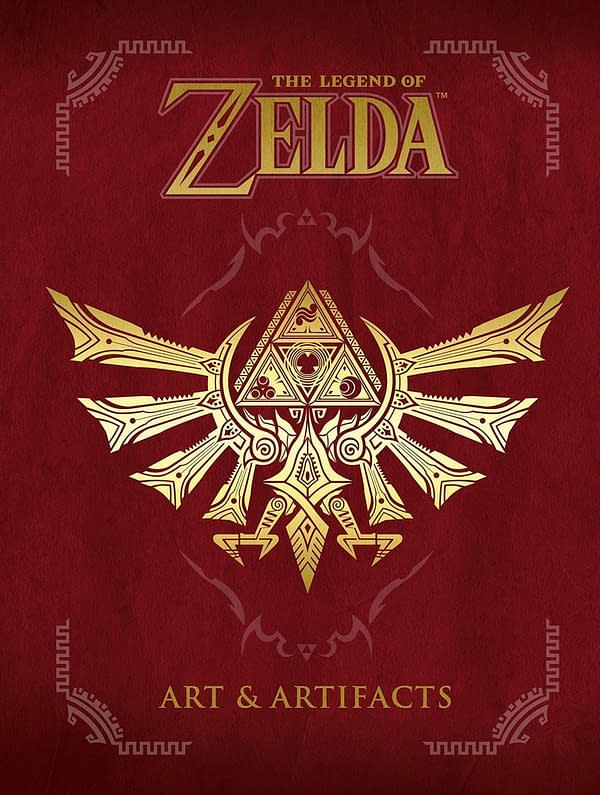 As you might expect from a book focused on art and artifacts, the vast majority of the pages are simply that—art. You are given what is essentially a visual tome of everything created for the series from the first NES/Famicom title all the way to Tri Force Heroes. There are s a couple of pages with some Breath of the Wild art, but keep in mind that this book was published a month before the game came out, so these were just teaser materials. For lack of a better term, you're basically going through what is Nintendo's complete vault of imagery when it comes to the series.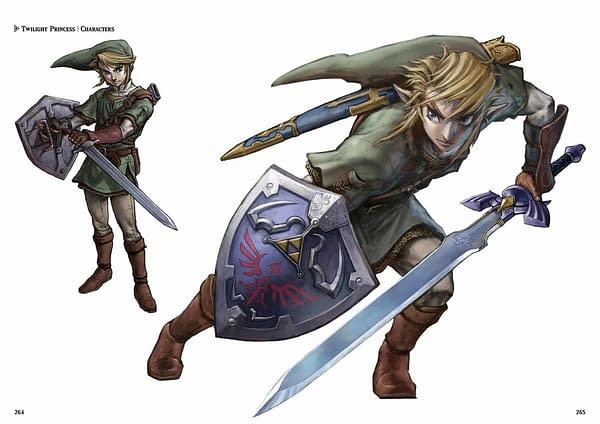 There are original drawings for guidebooks that show monsters and enemies in their more graphic forms. Cartoons and artwork used for specific promotional material to highlight each game. Character illustrations that show the original design and pencil art all the way to the finished product. Grand paintings of scenes from different games, some of which looks like it could have been potential artwork for game covers. They even show items like the stained glass windows you find in certain games depicting stories. The ancient scroll art created for games like The Wind Waker that tells the tale of you saving the land.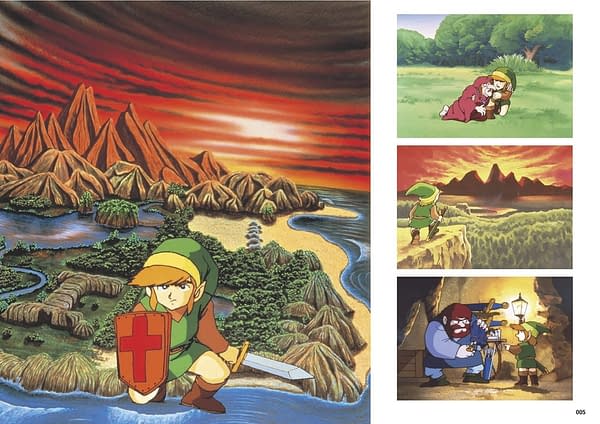 There's very little text written on any of the pages, making this more of a coffee table book than an informative guide. But the artwork inside is just amazing to thumb through. This is one of those collections where once you pick it up, you'll spend hours thumbing through pages, studying the fantastic pieces in front of you, trying to remember where in your three decades of playing the game these specific puzzle pieces fit. And once you remember, the memories come flooding back as you recall beating that once specific enemy, or being at that specific scene in the game. There's even material in here I've never seen before and discovered was only in the Japanese market, making it even more amazing to discover for the first time.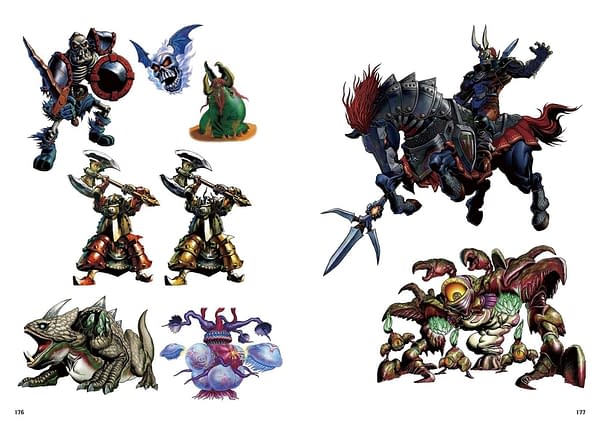 The book even has material you wouldn't expect it to, like pages from the manga series, or frames from the cartoon series. There's even a section on pixel art from the first three games highlighting everything from the look of Ganon in his final forms to the way link crouches in Zelda II: The Adventure of Link. The only thing missing that probably would have made this book truly amazing would have been written commentary from the artists behind the works. It would have been nice to get some insight as to why Hyrule looks a specific way in some games, or the aesthetic choice to change certain looks from title to title.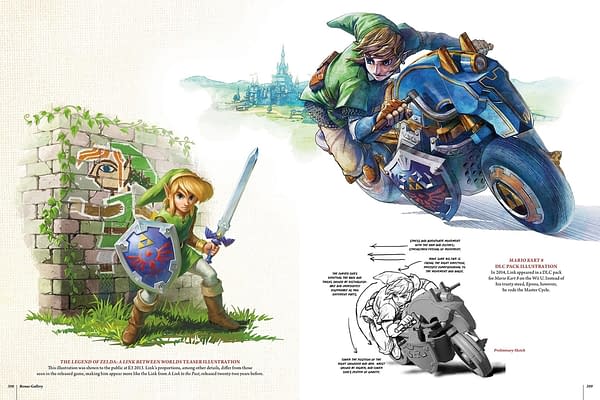 Overall. The Legend Of Zelda: Art & Artifacts is an amazing book that all Legend of Zelda fans need to own. Especially if you're going to be adding the Encyclopedia to the library as well, but we'll be tackling that book shortly.
Enjoyed this article? Share it!