Review: Victrix Pro AF (ANC) Universal Headset
A little something that came across our desk recently was a brand new gaming headset from the people over at Victrix Pro. We haven't had the pleasure of messing with any of their gear yet, so this was a first for the gaming section. The item in question sent our way was their AF Headset in a lovely shade of black and purple that we absolutely adored. But coloring aside, how does it shape up to other headsets we've tried out? We slapped these on and put them to the test on our PC, laptop, and all three major consoles.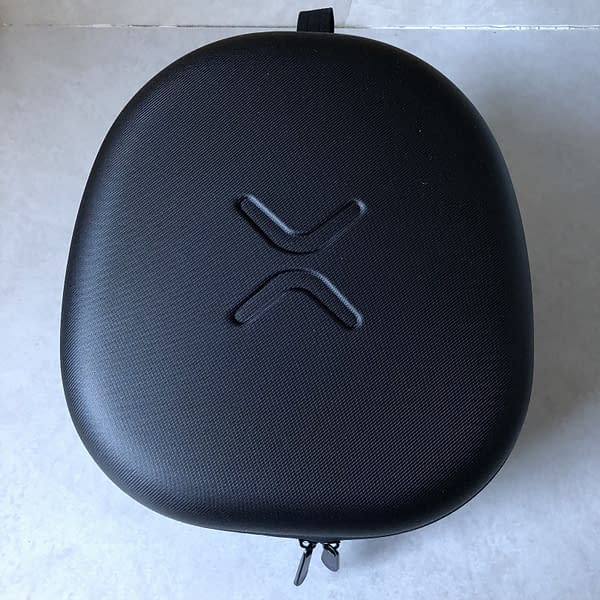 First off, I have to applaud them for giving us a proper case. A lot of the companies we review gear from send us the product as-is in the box but there's little to protect them beyond the occasional dust bag. This is a solid case that we basically smacked with a dozen objects and carried around in a backpack for a weekend and it protected everything inside with its shell design. Half of the inside is a custom mold for the headset, as you can see below, with a net pouch on the other end for additional gear as needed. This is a major bonus above others, in our opinion.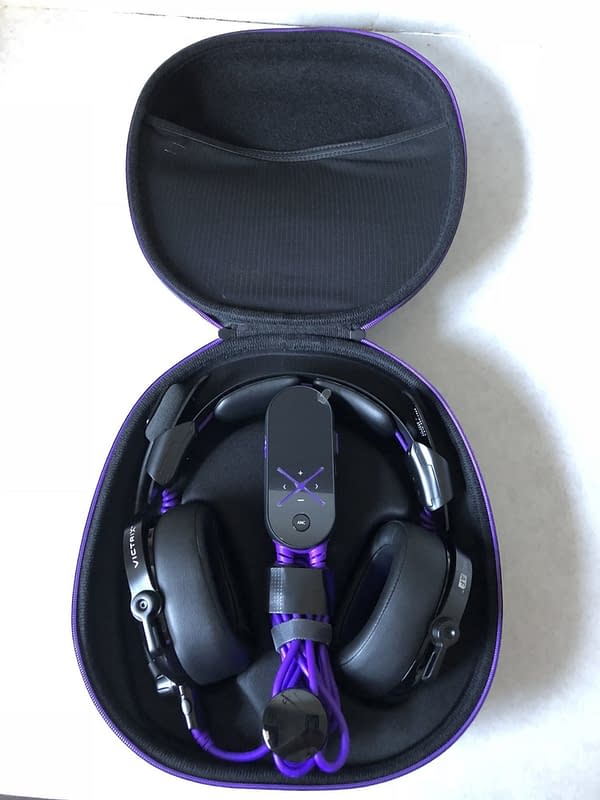 The headset itself is pretty damn fancy. They only made 4,000 of these specifically customed for esports pros. The ear cups are oval and slightly wider than you would expect for a full cover, making them basically soundproof. They're not completely noise canceling as I could still hear a fire engine go by while testing them, but they definitely kill 95% of what's around you, leaving the audio coming through to take out that last 5%.
Not to mention being extra comfy when they slide on with molded foam and have what feels like cooling gel inside to ease the heat and discomfort of wearing them long-term, which was a major bonus in our eyes. The headband comes with two pads that sit on your head that have extra foam inside compared to others, while each ear is connected independently to the band for optimal adjustment. Your mic and cord, as usual, attached on the left ear. The last piece of that puzzle is the rotating cups so it can rest on your chest and shoulders with ease.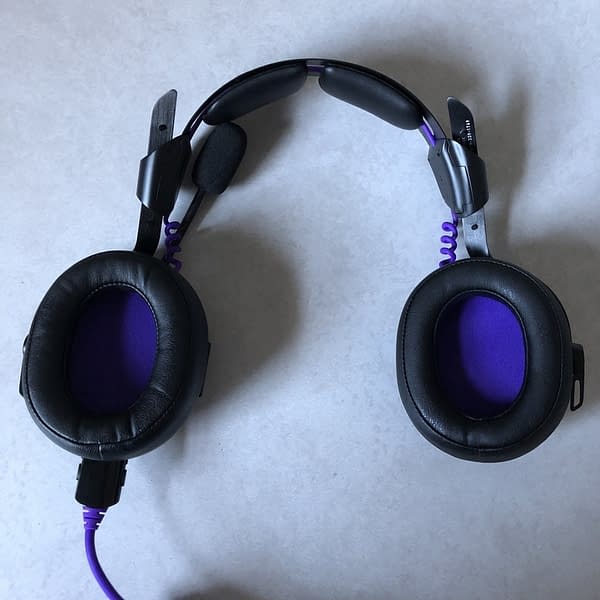 The microphone, along with the cord you see below, are both detachable. And that's an important factor to keep in mind coming up. Aside from the idea that you may want to use them as just headphones, the wiring of this threw us off a bit. The cord works well as it comes with an in-line audio controller. Rather than having everything by your ears like other headsets or plugging into an external audio dial, the company created a built-in version that connects to both the microphone and the headset itself. While this does give you a remote sense of control, it's bulky and you do notice it as it with either sit on a desk, in your lap, or dangle from the headset. Plus, it runs off of AA batteries. It's not a terrible design, but it is a questionable one that will probably divide a few people.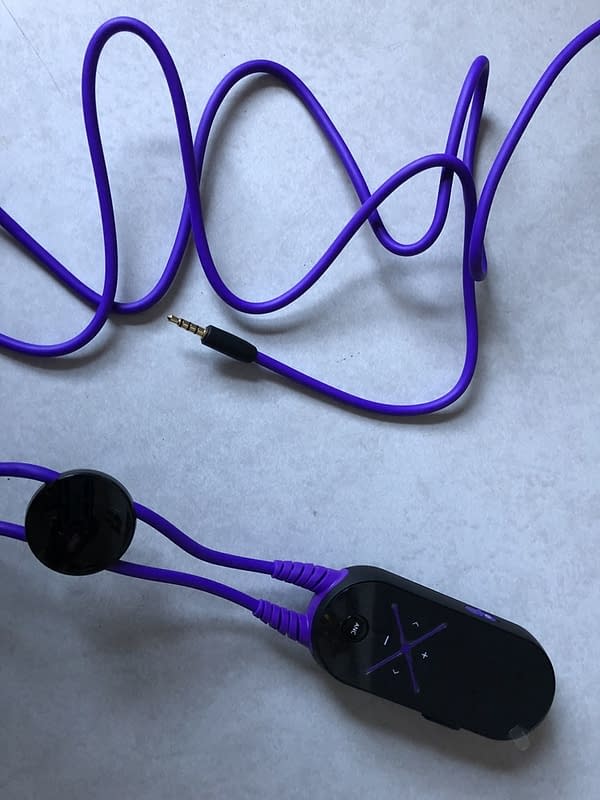 The headphones come with four AA batteries for the pack, as well as a cloth to keep the headphones clean. These are nice additions, but the one missing part I would have liked was an additional 3.5 jack attachment where I simply plugged in and let the device I was working with be the audio control. It isn't a make-or-break addition, but it's something I would have preferred to be included in case I already have an audio setup and just want to use the headset by itself, or turn them into lone headphones without the bigger cord. A nice little bonus is that these come with 24/7 tech support, so if you're having any issues with your gear, you can always get help to troubleshoot them or possibly get them repaired.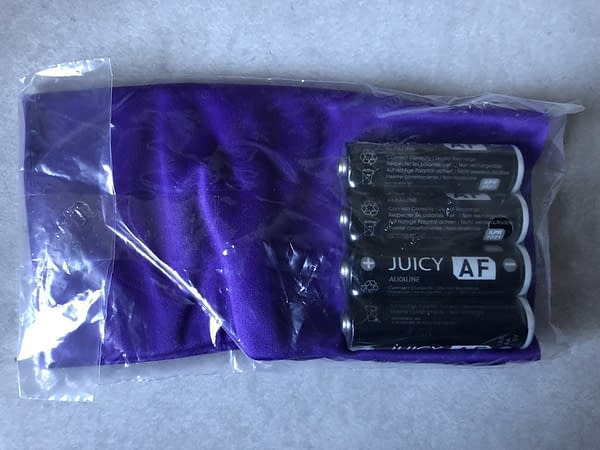 Overall, I really loved these and thought Victrix Pro did an amazing job with them. They have far more pros than cons, but the cons do stick out a bit and are the factors that will be deciding points for potential buyers. Another factor that may divide some people is the price, which is $300, where the slimmed-down versions coming in October are $200. It's not outrageous considering what else is on the market, but it is one of those price points where if you buy them, they will become an investment and probably the only gear you buy. We recommend them if you've tried others and are looking for something new that's going to last you a while.