One of the fun bright spots to every convention for the past year has been visiting the world of Wattam from Annapurna Interactive. We've been seeing this game come up a few different times since last year's PAX West, and this year was no different. The only big change we got (besides having chairs shaped like the characters to sit on) was having smoother controls and a little more story from the last time we checked in.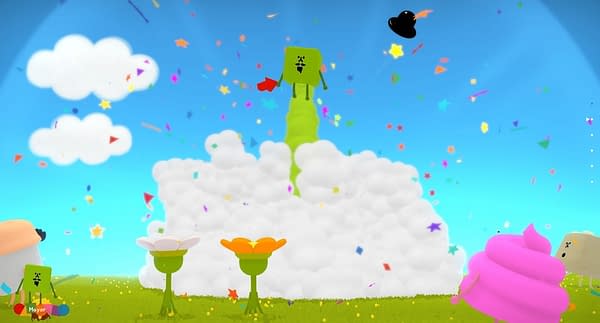 This game centers around a world thrown into darkness with a lone green cube known as Mr. Mayor who doesn't know what happened or where his friends went. Slowly, he rediscovers them and they start having fun together in redefining the world. But that's about as far as the demo goes and we really need to see more conflict, which we assume is the main game. Right now, Wattam is set for a 2018 release, but we still don't have a firm date.
Enjoyed this article? Share it!