The latest game to officially join the crossplay club on all three consoles and PC this week is Rocket League, as it was announced by Sony this morning. The announcement came on the PlayStation Blog, in which they give instructions to make sure you have the crossplay feature enabled. While it is monumental progress for both the game and all of the platforms, it's merely the first step as right now you can only do crossplay through the game's randomization of player selection of players, as well as create custom matches for teams, but are unable to create custom party matches with friends over different platforms. At least, not yet, we're sure that will get changed int he near future as soon as they work out the logistics.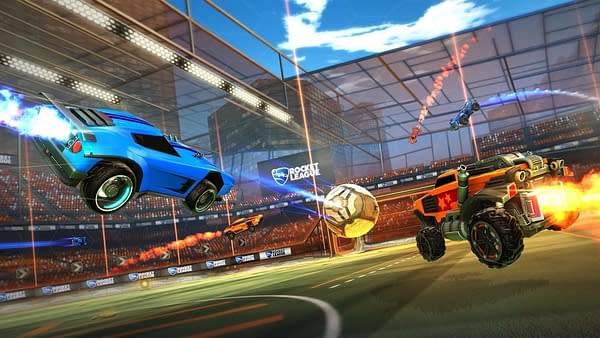 There's really no timeline yet as to when more changes will come and how they will affect the game, but that doesn't seem to be bothering players as the reaction on social media seems to be that everyone is stoked it finally happened. So if you haven't played Rocket League in a hot minute, go grab the game and try it out as your competition just expanded.
Enjoyed this article? Share it!