Space Combat Is As Simple As You Can Make It In 'Rocket Wars'
Rocket Wars was a game released by Rooftop Panda while we were away at E3, but the game was fun and deserves a proper review, so today we're playing catch up. The game itself is pretty simple: this is a local co-op drop-down space fighter where 2-4 players can battle in a small area with a variety of ships and weapons. Like many of the genre, you'll start in one of four corners and come out guns blazing to take out the other strangely shaped vessels. As you pilot your way around you'll have to deal with obstacles and other power-ups that can make the game easier or harder, depending on what mode you've chosen. The controls are pretty straight forward as you pilot around with the WASD or a controller while firing with spacebar or A. There isn't much to piloting yourself around and making yourself maneuver since the map is pretty easy to get around on. As the match goes on and you destroy enemies, you'll have special weapons appear on the map which you can fly over and upgrade your guns. Some are super effective like a rapid fire that goes off in multiple directions, while others can drag out and make wonder how long until the targets die like a heat-seeking missile. Different levels have different obstacles to deal with, the most common is a planet in the center that acts as a rubber ball and will bounce you around if you get too close. There are different ships so you can change what your fighter does and various skins to change what they look like. Each one comes with its own set of challenges, as for example, one will be heavier and fly slower, but it will come with extra armor so you'll last in the battle longer. The skins themselves really do nothing beyond show off what your ship looks like so people can identify you on the screen. It is kind of fun to see the designs that resemble other ships from other properties, without directly copying their design or saying "hey. this is from this game." It makes you want to see how an X-Wing would have faced off against the ship from Defender. The game has multiple modes such as Deathmatch, Survivor, Nuke King, Team Deathmatch, Team Survivor, Team Nuke King, and Freeplay. Each one poses their own challenges and tropes you're used to in multiplayer battles. The one thing the game is lacking that it sorely needed? Online multiplayer. The game is purely local co-op at this point with no way for you to challenge people outside of your own home of friends. For a game of this type, that addition seems like it would be a no-brainer. Why it isn't here is confusing and makes me wonder if they even thought of having it at all, because there's nothing here to elude to the idea that it was ever planned. Rocket Wars is a pretty good game if you dig playing locally. If you're hoping for something online, you'll need to find another game. It was great for every other aspect except for that one missing item, and if it were here, we'd be rating this game a lot higher than we are for its ability to be challenging and fun as a simplistic multiplayer game. Hopefully, they'll throw in a patch and change that soon.
---
---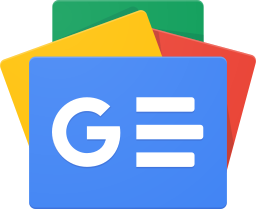 Stay up-to-date and support the site by following Bleeding Cool on Google News today!