If you're looking for complete broadcasted coverage of RTX 2018, it appears Mixer has you covered with a new partnership with Rooster Teeth. Both companies announced that they would have complete panel coverage on the streaming service from August 3rd-5th, live from Austin, Texas.
We have a quote and more info from Mixer below, but for our quick opinion, this is very surprising. We naturally assumed we'd be seeing select panels on Twitch — it is a very interesting change of pace to see the entire event receive a dedicated stream and on a Twitch rival no less.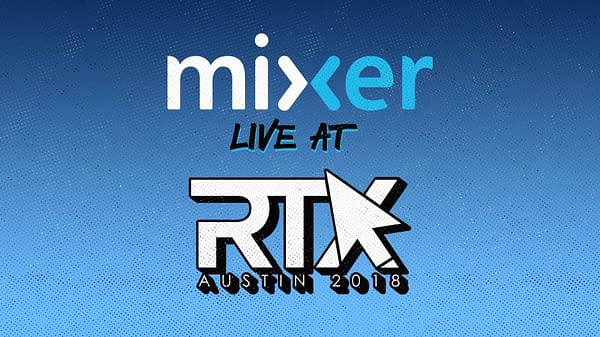 "We're so thrilled to partner with Mixer as our official livestream partner for RTX Austin 2018," said RTX Event Director Bethany Feinstein . "Thanks to Mixer our community will be able to experience all of RTX Austin, from gaming on Center Stage to the Animation Festival and the biggest announcements from Rooster Teeth this year, from anywhere in the world – it's the next best thing to being there live!"

All throughout the event we'll be bringing you all the best panels directly from the show floor, along with your favorite shows like The Rooster Teeth Podcast, On The Spot, Off Topic Podcast, Always Open and more – all available on the Official Mixer RTX Team, right here! Plus, all your favorites from the Rooster Teeth team like Burnie Burns, Geoff Ramsey, Gus Sorola, Barbara Dunkelman and more will be there to bring it all together.
Enjoyed this article? Share it!