Rumor: Nintendo Wanted Sora In "Super Smash Bros. Ultimate"
If you believe the latest gossip from the rumor mill, it seems Nintendo wanted Sora from Kingdom Hearts as a character in Super Smash Bros. Ultimate. While its no secret that Nintendo hit up many companies to get the roster they have today in the series, you had to know not everyone was going to say yes. For every Pac-Man, Mega Man, or Sonic The Hedgehog, there have to be characters out there that Nintendo requested and never got. Today, the big talk going around is that Nintendo requested to add Sora from Kingdom Hearts to the mix, but got told no. The story comes from the Kinda Funny Gamescast, in which host Imran Khan talks about Nintendo actively persuing the character to add as a fighter. According to Khan, Nintendo talked with Square Enix about the idea, and ultimately got shut down. When they asked if it was Disney preventing the character from coming in, the answer was yes. Specifically, Disney Japan.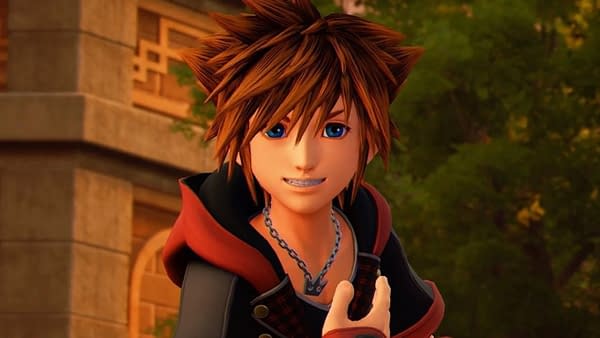 We can only assume Disney is that paranoid and protective of their IPs that they don't want to see one of theirs get beat in a fight with someone from another franchise. Because, really, what the hell else could it be? It's not like Disney would turn down Nintendo for a chance at royalties from sales. Nor does it seem like Disney, a company that has actively strayed away from running their own game studio, would be opposed to working with Nintendo. So the best conclusion we can draw is that the company didn't want to show off their hero getting pounced on by someone like Mr. Game & Watch. Or Kirby. Or anyone from a franchise they probably feel isn't equal to Kingdom Hearts. Which is a shame they couldn't play ball just once for Super Smash Bros. Ultimate.