Ryan Reynolds & Rob McElhenney Hid Liverpool Insult In FIFA 23
FIFA 23 fans are finding a tiny insult hidden within the game directed to Liverpool, all delivered at the hands of Ryan Reynolds and Rob McElhenney. In case you weren't already aware of this, the Wrexham A.F.C. was added to the game as part of an expansion of teams to make the roster much bigger than it normally is. And the big reason for the addition of the club was that it's owned by two Hollywood celebrities and has its own TV show following them and the club on their journey to become something special called Welcome To Wrexham. It's a wonder what being owned by Deadpool can do, as its one of the few times the club has been featured in a video game, and because they're so low on the ladder of teams that usually make the cut, they had to be put in a regional category called "Rest Of World." Which they made fun of as part of the promotion for their team being included in FIFA 22. But apparently, they had more than just a little fun with the help of EA Sports the second time around.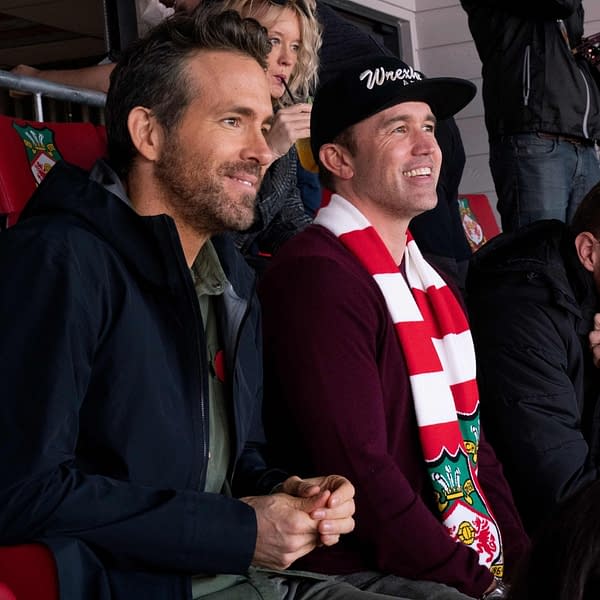 FIFA 23 players are discovering that Reynolds and McElhenney are actually in the game, to a small degree. If you happen to play the team against Liverpool, one of their biggest rivals, you'll get to hear some special commentary from the two actors about their rivals. Which you can check out in the video below, as it was shared online a couple of days ago. The two take some light-hearted jabs as the announcer cuts to them to briefly talk about Liverpool and what they think of them before going into the game, and also some extra commentary at the end of the match. Maybe when FIFA 24 rolls around, we'll get another chance to hear them insult a rival team.